This post is sponsored by Carter's, the brand I bought my very first baby outfit from back in 2009 and that my girls are all still wearing eight years later (in fact, the little Carter's sleeper that Tally is wearing is one I bought for Ella back in 2010 and now all four of my girls have worn it). And don't miss out on this 20% off coupon!
Our school district does a modified year-round schedule, so our summer break is only eight weeks long (we make up for it with a two week fall break, a two week Christmas break, and a two week spring break).
Which means my girls go back to school one week from yesterday and this is our last week of summer.
The last week of summer is kind of a strange week because you want to soak in all the best parts of summer, but you also want to start getting ready for school and the return to a routine.
Lazy mornings but also getting ready to be up with the chickens next week.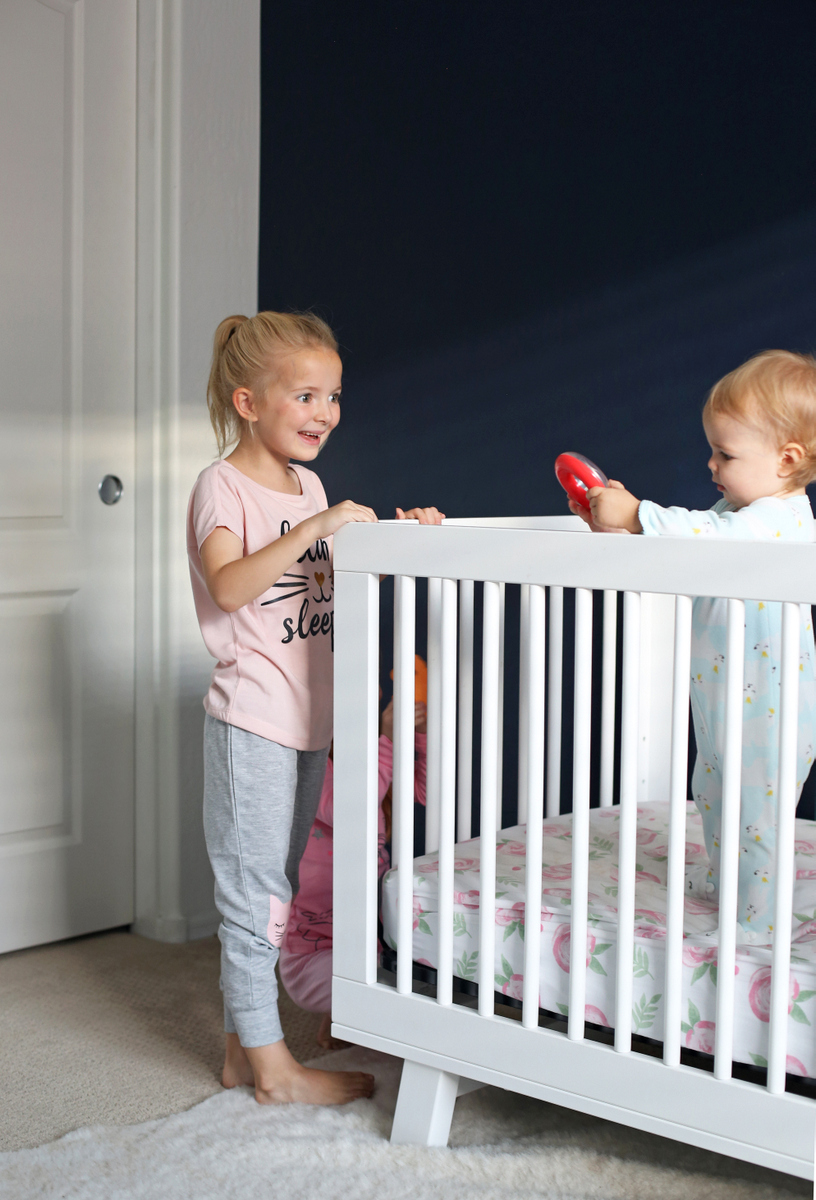 It's a tricky balance!
I'm trying to make sure we get the things done we need to but also enjoy the fun. If we can do them both at the same time, all the better.
Part of the last week of school, of course, is all the back-to-school shopping, and for all those last-minute wardrobe additions, nobody beats Carter's.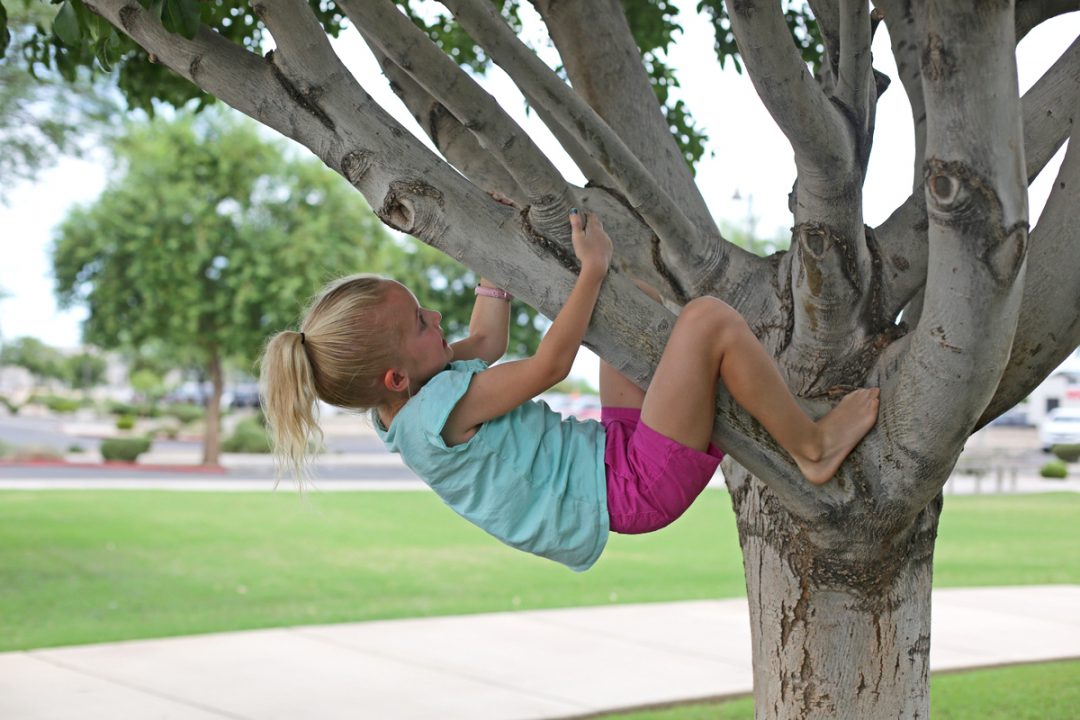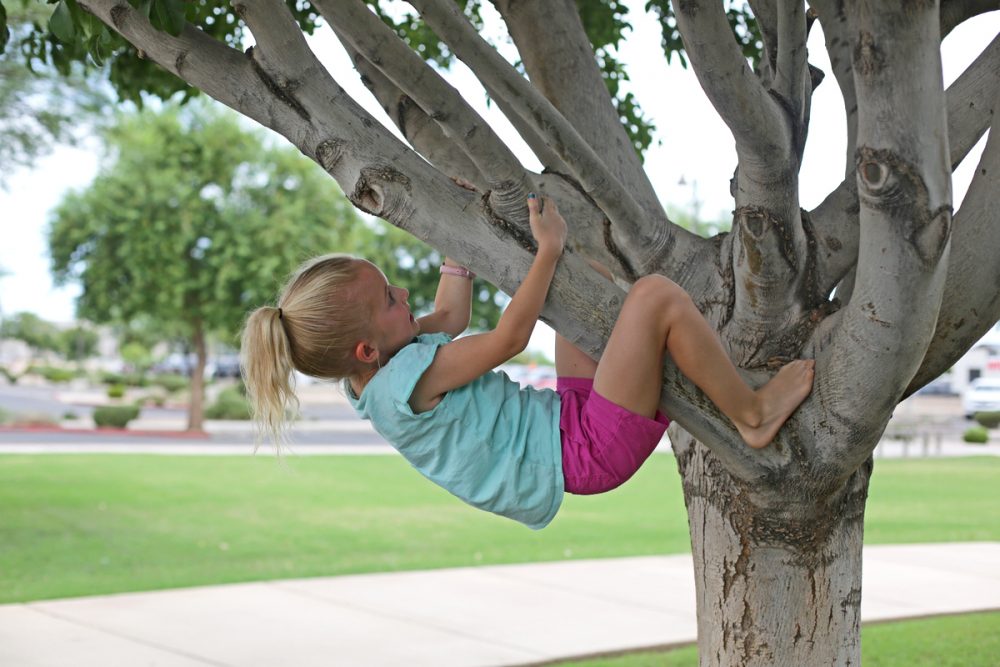 I love Carter's because they're the perfect combination of practical and fun and I'm delighted that Carter's now goes up to size 14, which means all my children can keep wearing Carter's for a goooooood long time.
I love the happy, colorful aesthetic that Carter's clothing has and it's so nice to see that in their Carter's KID line too, plus their staple comfort, quality, and affordability.
Here are four things we're doing this week to embrace the last week of summer:
1. Let the girls stay up as late as they want. Our girls are pretty much in their pajamas with their teeth brushed and ready for bed by 7:30 every night (my girls LOVE being in pajamas and happily change into them after dinner – Ella's especially taken with this new feline pj top and bottoms). But they read in their rooms or play games together until MUCH later (often until 9:30 or 10) and during the summer, I don't try to shut it down. I love going in and finding Ella absorbed in a good book or seeing the three big girls making up an elaborate game of hotel in Ani's room.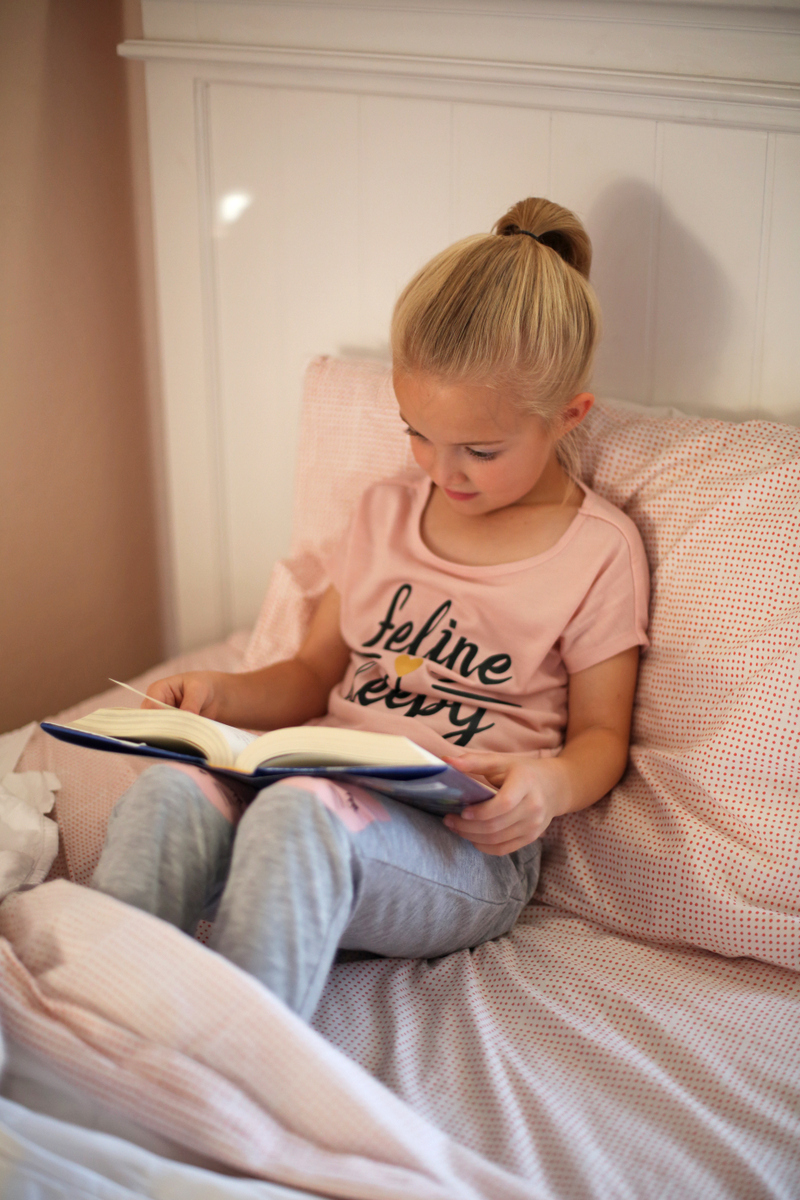 2. Swim, swim, swim. It's basically the thing to do here in the summer, and although I foresee many more swim afternoons once school starts, it's nice to be able to go at any time of day this week. I bought my girls all new swimsuits and rash guards from Carter's at the beginning of the summer and they've been well used this year (in fact, Star has worn her suit as much at home as she has at the pool!).
3. Have an indoor picnic. My girls are obsessed with picnics, but it's just too hot to have a picnic outside here unless you want to eat at 8:30 at night, so an indoor picnic it is! 
4. Finish our latest read-aloud. We'll keep reading before bedtime once school starts, but it also feels so nice and summery to curl up with a book during the day and read aloud while the girls color or work on puzzles.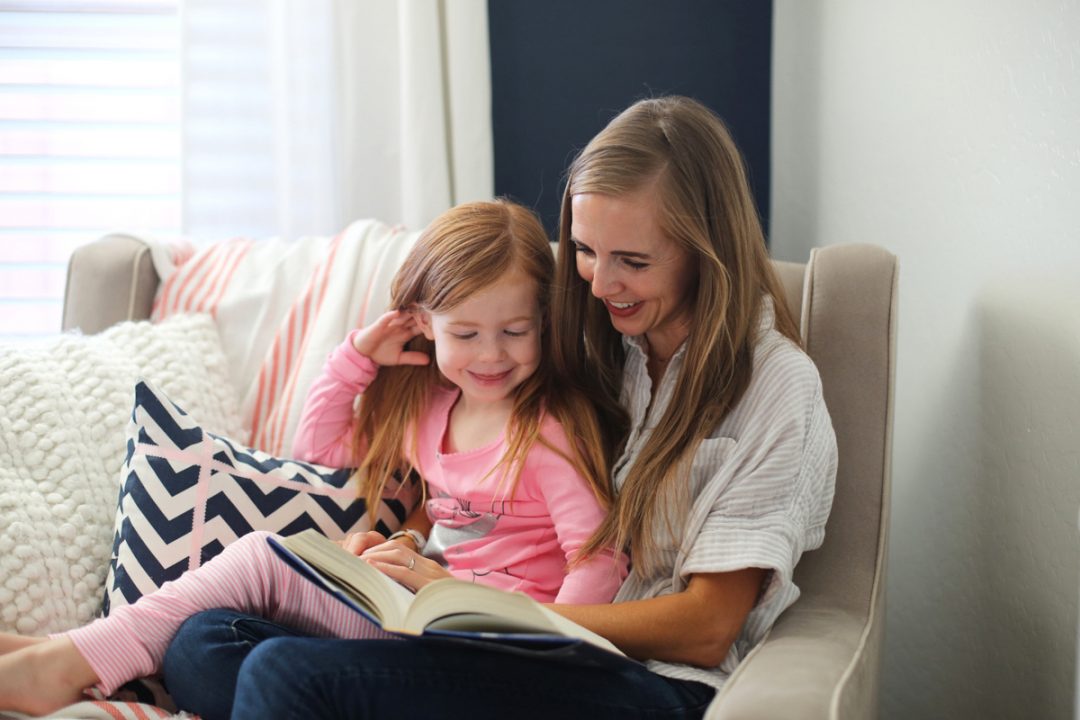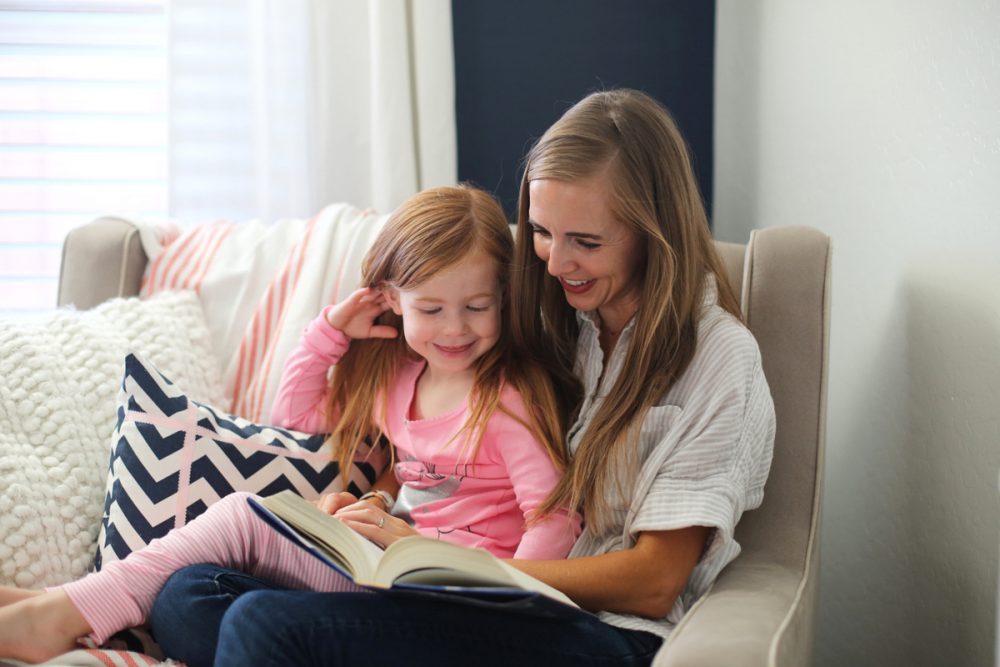 And these are the four things we're doing to get ready for school to start bright and early next Monday morning!
1. Take each of the big girls on a date to get their school supplies. Last year, we did it all in one big trip and it was kind of a circus. This year, I'm planning to take each girl on their own so it's a special, fun time and probably finish it off with a little stop to get ice cream or a smoothie. Also, then I only have to deal with one list at a time.
2. Organize all four of their closets. All the girls have grown over the summer and it's time to put away the clothing that they've outgrown or they've completely worn out (Ani has some beloved leggings that I bought more than two years ago that now have MASSIVE holes in both knees and I'm probably going to have sneak them out to the garbage in the middle of the night – I snagged these new rainbow stripe leggings for her a few weeks ago, so hopefully she won't even notice. Bonus points for currently being a doorbuster item!). It's really helpful for me to see what they have and what they need and pass things down to the next sibling and start the year with everyone organized.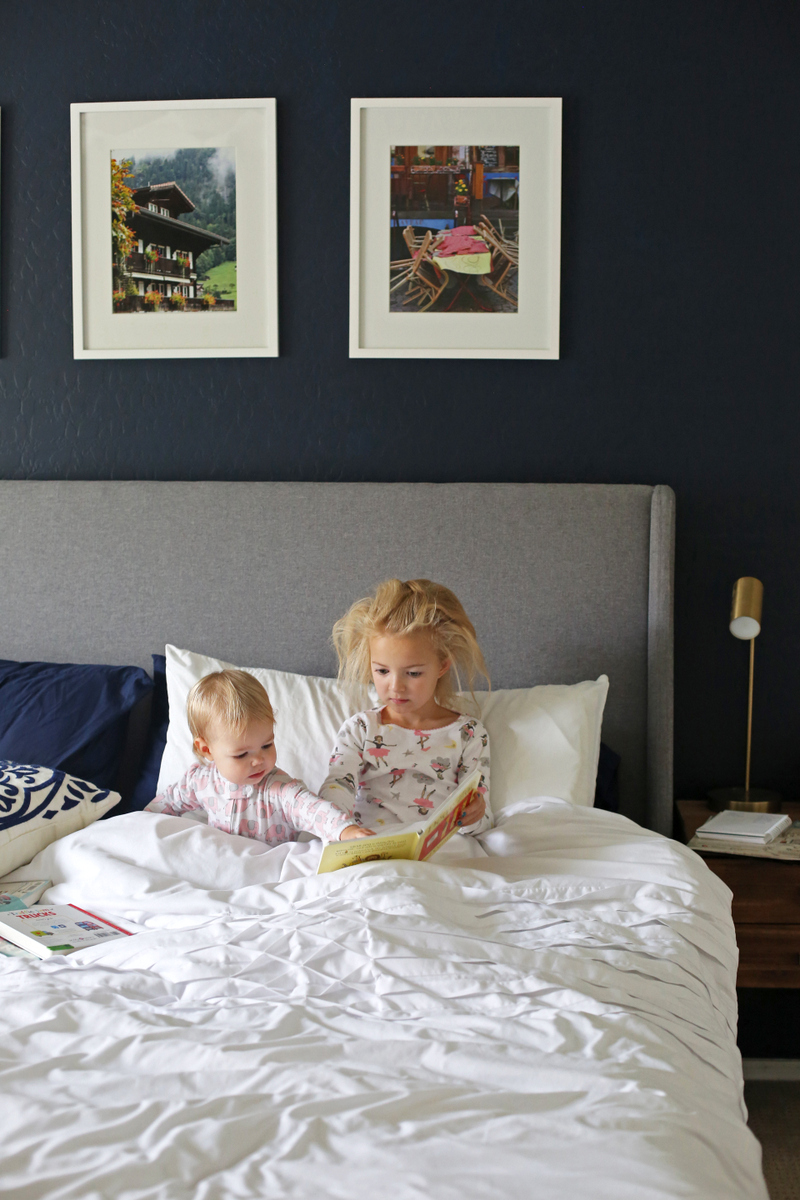 3. Go to meet the teacher night. In some ways, this feels even more momentous than the first day of school since the whole family goes and you first see your classroom and meet your new teacher. I'm so excited for both of the big girls to be at the same school this year and we've heard AMAZING things about Ani's teacher, so I can't wait for this night. I also might dress my children better for this than I do for the first day of school!
4. Pick out their outfits for the first day of school. Doesn't this feel momentous? I love seeing what they choose for their first day of school outfits, whether it's shorts and sneakers so they can run around on the playground during recess (Ella) or if they are all about the dresses and leggings (Ani).
I'm guessing many of you aren't going back to school as early as we are, but I'd love to hear what you plan to do with the last few weeks of summer both soaking in the last of vacation and prepping for the school year ahead!
Also, you can get 20% any full-price Carter's purchases with this coupon, so if you have back-to-school shopping to do, definitely take advantage of it!