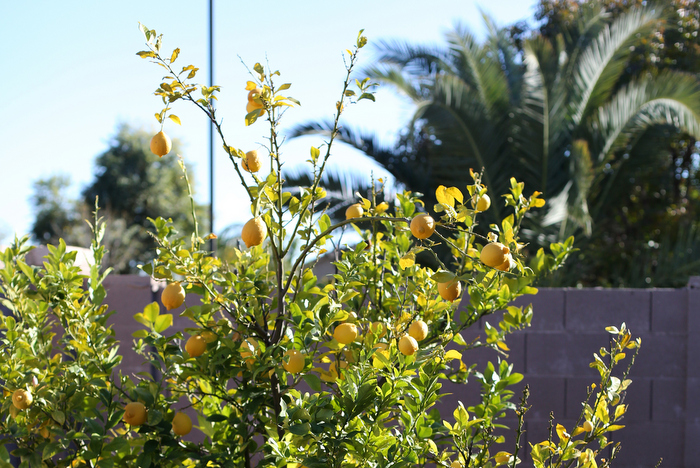 When we were looking for houses in Arizona, Bart was terribly dismayed by the small lot sizes of most of the houses here.
We really wanted to be in a neighborhood, rather than just buying a piece of property and building a custom house on it, so our options were definitely limited.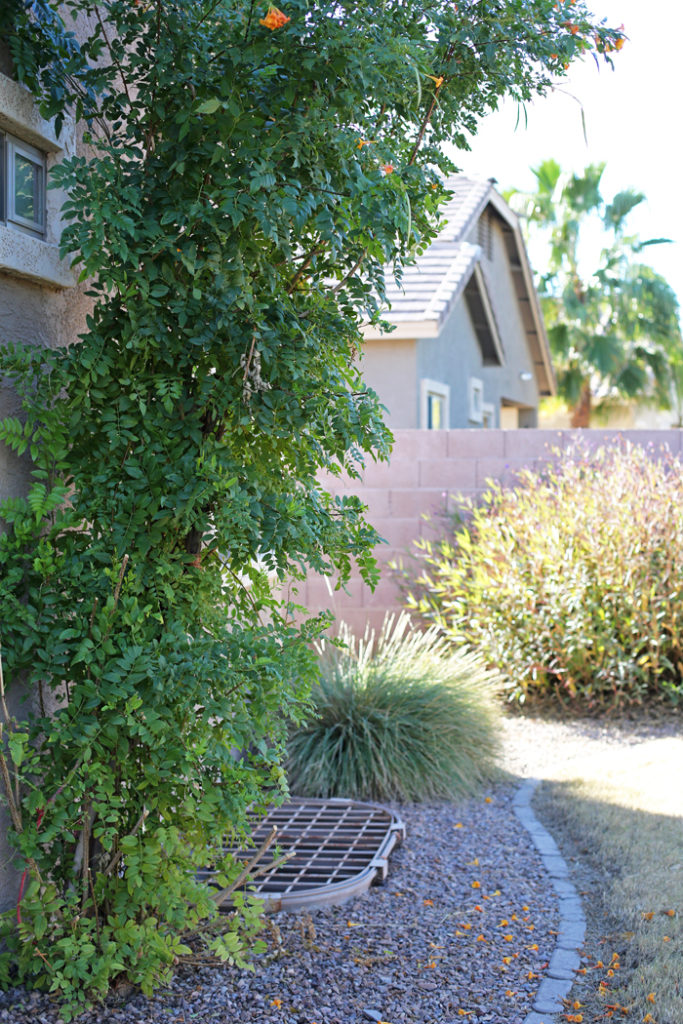 Despite the fact that we ended up with a not-huge yard, it's been a pretty great space for our family. Bart hopes to someday put in a pool (while we have small kids, I'm really glad not to have one, plus there are two neighborhood pools we already pay HOA fees for, so I'm less convinced we need our own pool), but in the meantime, I've been amazed how much time we spend out there, especially since the weather has cooled down in the past two months.
There are three citrus trees – lemon, lime, and orange – which is pretty thrilling to me, and the girls are delighted every time they get to go pick some off the tree or even pick up the ones off the ground, which they find weirdly thrilling.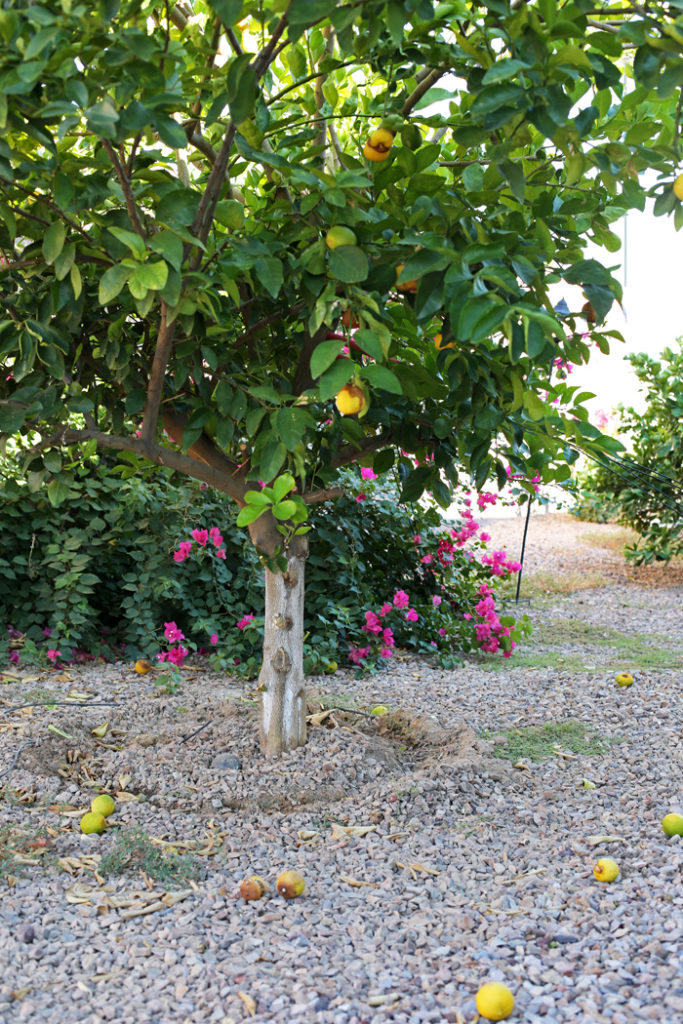 The main draw in the backyard is the trampoline. The previous owners had one and without it, the backyard just looked so bare and empty. We picked out this trampoline from Hayneedle and it has been amazing. It's on huge sale (about 70% off) and our girls have been out there basically every day since it arrived in October. I love the safety net and the shape (it's slightly more square than round) means there is significantly more jumping room than your average trampoline.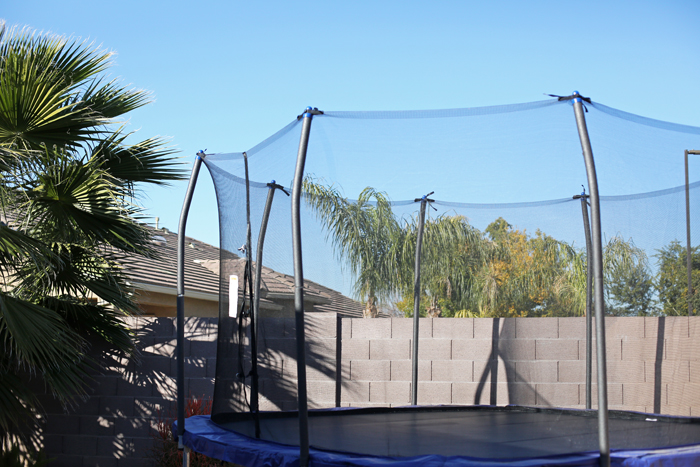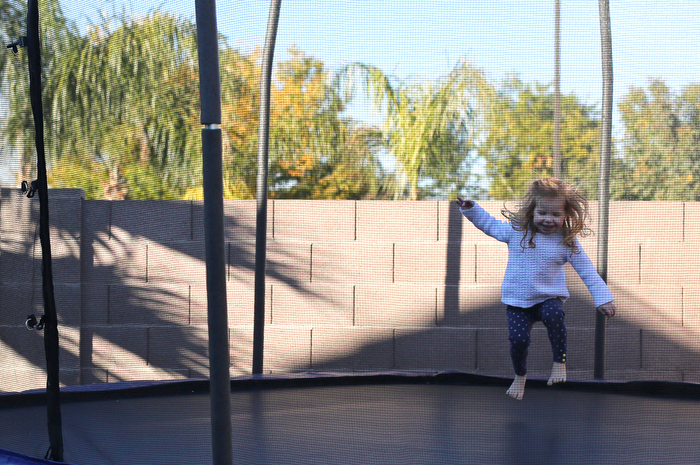 We also picked up an inexpensive picnic table at Home Depot and a few months later got around to staining it. Actually, we finished staining it the morning all our guests for Thanksgiving were arriving because we desperately needed the extra seating for all the kids – nothing like houseguests to get you to do the projects you've been putting off for weeks and weeks.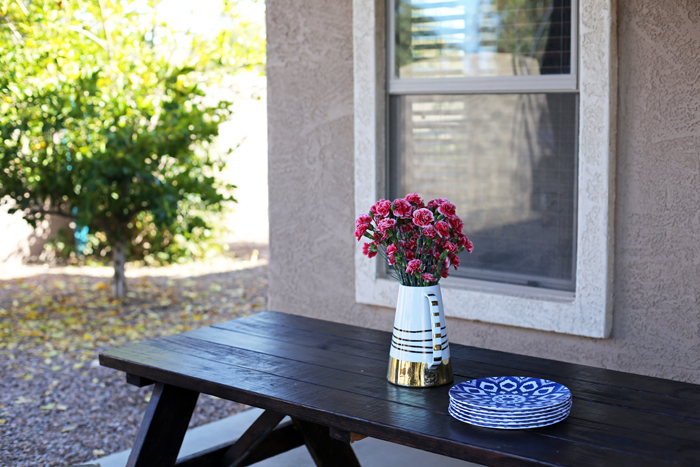 That weekend also gave us our first chance to try out the grill in the backyard, which we broke in with some grilled salmon that we cooked with lemons from the lemon tree. We did two more salmon filets in the oven and we all agreed the one from the barbecue was by far the best. Also, in all our years of marriage, this is the first time we've ever used a grill in our own yard. We were lousy Texans, to say the least.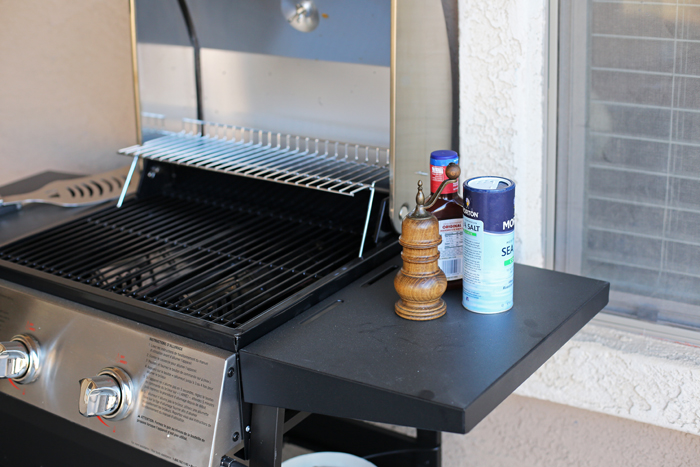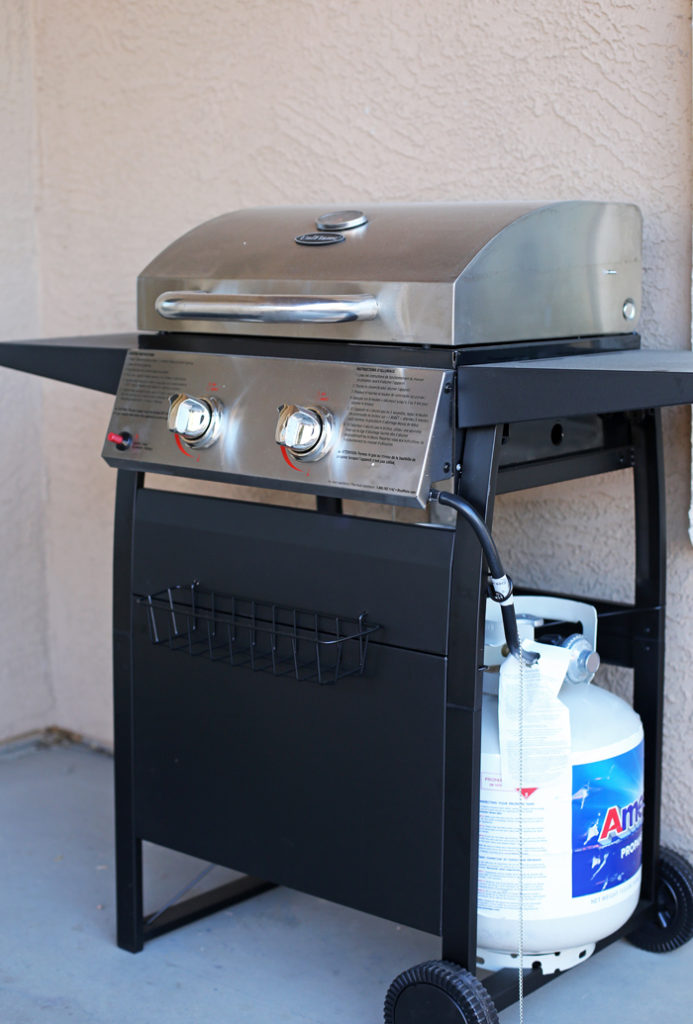 These palm trees give some nice height to the backyard and the girls like to bring out their play chairs and pretend it's their clubhouse. Once when I was feeling very kind, I made lemonade from them with lemons from the lemon tree and let them drink it out there and it was basically the best day of their life.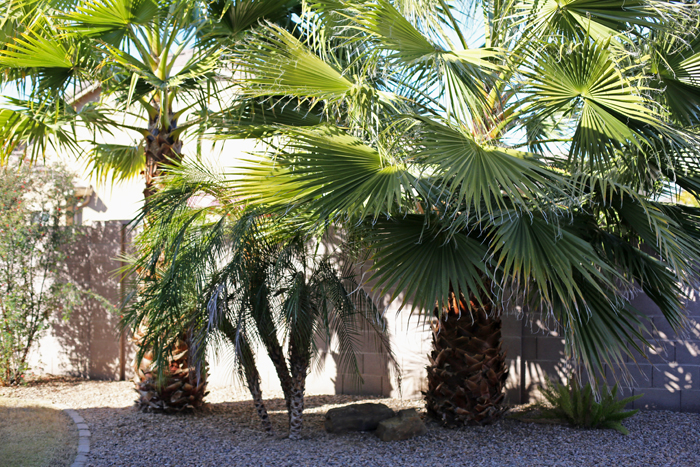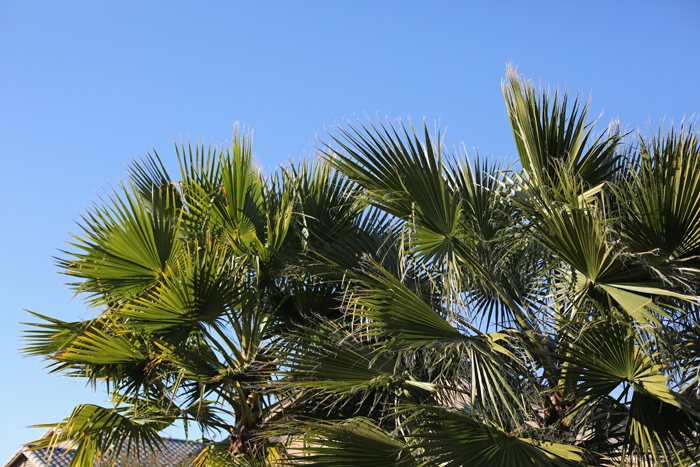 And also, you know how sometimes it is the tiny things that are the hardest to pick for your home? Like how a couch is easier to choose than the throw pillows? (Just me?). In this instance, it was the dang door mat that just about killed me. I went to at least five stores, looked at hundreds of doormats online and just couldn't find something I was happy about.
At the last minute, I added this black Cape Cod woven mat to my Hayneedle order and I LOVE it. It's perfect and I need one for the other exterior doors in my house too now.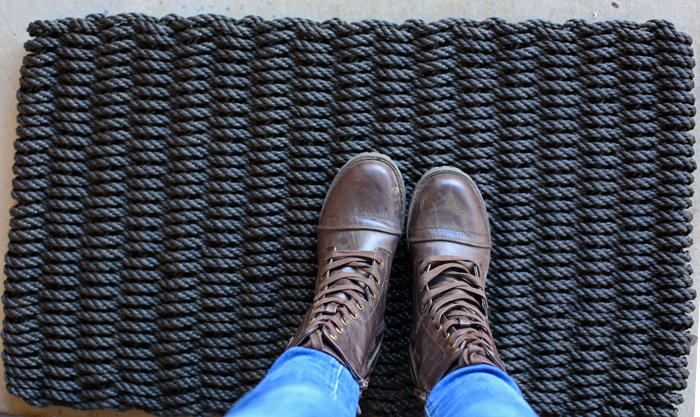 There's also a sandbox and some small garden boxes, that I'm hoping to take advantage of next year. We'd also like to possibly extend the patio, since it's not that large, and put in a fire pit for s'mores. We'll see how long it takes us to get around to any of those projects. . . .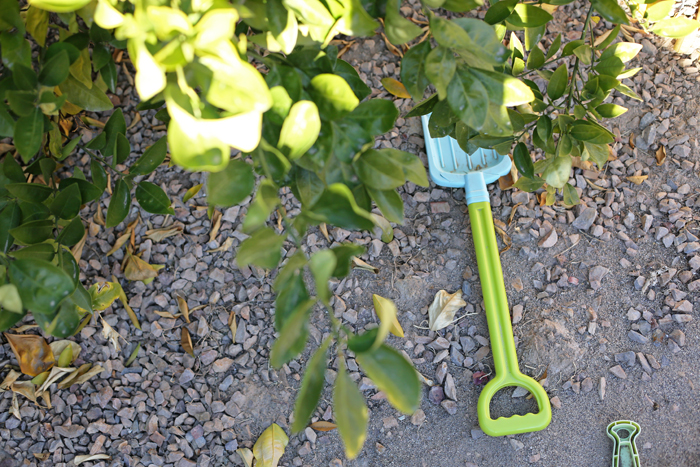 For now, it's just so nice to have a usable outdoor space. And weather that's nice enough to let us use it so much.
Now Star is just trying to figure out how to crawl out by herself. And probably how soon I'll let her get on the trampoline with her sisters.