It felt like the MOMENT Halloween was over, the holiday celebrations took off in full force.
All the good sales started and books are no exception!
Here are a few of my favorite books (including a gorgeous new release for a Christmas picture book!) on sale this weekend!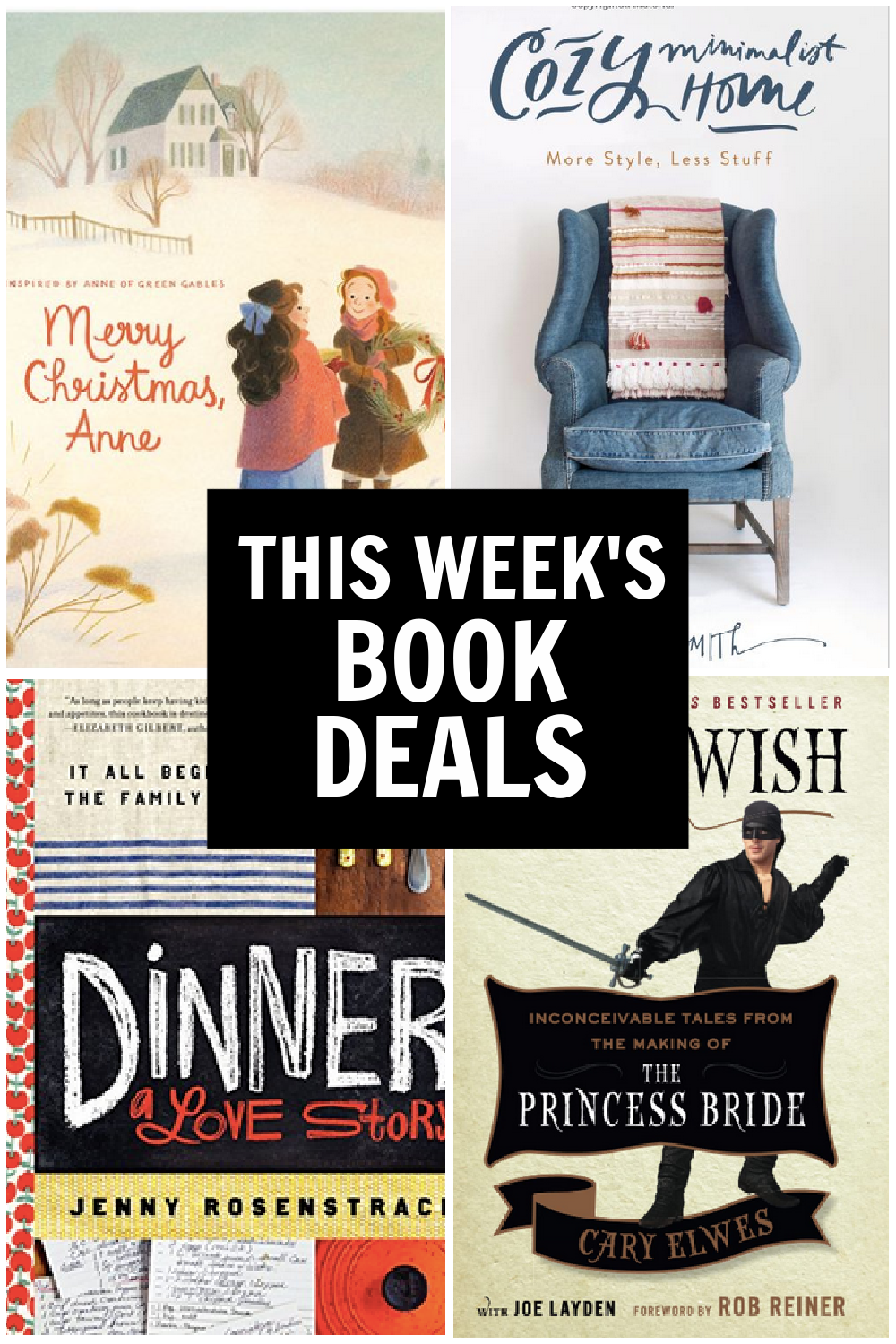 Merry Christmas Anne by Kallie George, illustrated by Geneviève Godbout  – hardcover $11.50
I usually add a new book or two (or three) to my Christmas collection each year and this gorgeous hardback is almost fifty percent off! I could not love it more. Use the code JANSSENB77 for free shipping on orders over $45.
As You Wish: Inconceivable Makings of the Princess Bride by Cary Elwes and Joe Layden – ebook
If you're a fan of The Princess Bride (and who isn't?), this book is a must-read. Written by the actor who played Wesley, there are so many great stories about the making of the movie and the actors and crew, and it made me love this movie even more than I did before. Request a copy of the movie at the same time as the book, because you'll definitely want to watch it when it's over.(Full review here)
Dinner: A Love Story by Jenny Rosenstrach – ebook
This was my November pick last year for the Everyday Reading Book Club in November, when I like to choose something food related. It's full of fun and sweet stories (but also the realities of feeding a family) and it made me want to go right ot the kitchen. (Full Review here)

Cozy Minimalist Home by Myquillin Smith – ebook
I love her interior design books – they're not like any other I've read! They really focus on making the most of what you have and not just buying ten thousand throw pillows at Target. Plus, it's so refreshing to see a real house, not a million photos of a completely unattainable space.