It's been a solid week for reading for me (I read both my 4th Ruth Ware book – The Death of Mrs. Westaway and Behind Closed Doors, plus some novellas from Janette Rallison).
AND there are some great books on sale this weekend – here are my faves!

Book Deals for the End of August
Amari and the Great Game by B. B. Alston – ebook
We read and loved the first Amari book. In this one, Amari Peters is back at the Supernatural Bureau, ready for her work as a Junior Agent. But the pressure against magicians is getting worse and as if that isn't bad enough, she's sucked into the Great Game – a competition to decide who will lead the magicians of the world (and will probably result in death if she loses).

The Silent Patient by Alex Michaelides – ebook
Alicia is a famous painter married to a brilliant photographer and their life looks storybook perfect. Until one night, her husband arrives home and she shoots him five times. And then she will not say one word about it. In fact, she won't say a single word at all and Theo Faber is the criminal psychotherapist who is determined to unravel the mystery.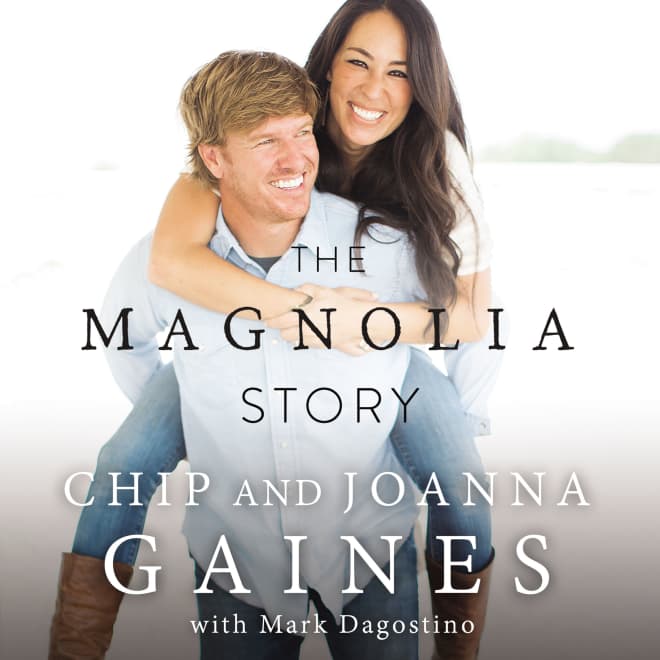 The Magnolia Story by Chip Gaines, Joanna Gaines, and Mark Dagostino – audiobook
I'm not a huge Fixer Upper watcher (I've seen maybe 4 episodes), but Chip and Joanna are just so delightful. This one was a quick, fun read.

Sheet Pan Suppers: 120 Recipes for Simple, Surprising, Hands-Off Meals Straight from the Oven by Molly Gilbert – ebook
One of my favorite kinds of books are cookbooks and at $2.99, it's a screaming deal! This one is full sheet pan meals, the perfect cookbook for busy lives and back-to-school mayhem, plus, who really wants to clean all the dishes? 

Have I Told You This Already?: Stories I Don't Want to Forget to Remember by Lauren Graham – audiobook
I loved her memoir
Talking as Fast as I Can, (huge Gilmore Girls fan back in the day) and this one is equally delightful. The audiobook is for sure the way to go since she reads it herself.
The Kitchen Front by Jennifer Ryan – audiobook
I really enjoyed this one, set in England during World War II. The BBC is looking for a new female host of their radio cooking show (a show meant to help women make decent meals during the strict food rationing brought on by the war), and four different women are determined to win the spot, each for different reasons.

Nora Goes Off Scriptby Annabel Monaghan – audiobook
This is such a fun listen if you like books like Emily Henry's Book Lovers (although this is less steamy than her books). When Nora's script gets picked up for a romantic comedy and then the incredibly popular leading man ends up staying at her house during shooting. . . well, things are going to go off-script. I loved this one.

Evvie Drake Starts Overby Linda Holmes – audiobook
This is such a fun, delightful romantic comedy (with a little bit of heaviness). Evvie has just lost her husband, and Dean Tenney is a World Series winning pitcher who suddenly can't pitch anymore. When he escapes the endless news about his fall from grace, he ends up renting the apartment in Evvie's too-big-for-her house and the two strike up friendship, based on the agreement that he won't ask about her late husband and she won't ask him about baseball.