Happy Memorial Day weekend!
What better way to celebrate than with some good book deals?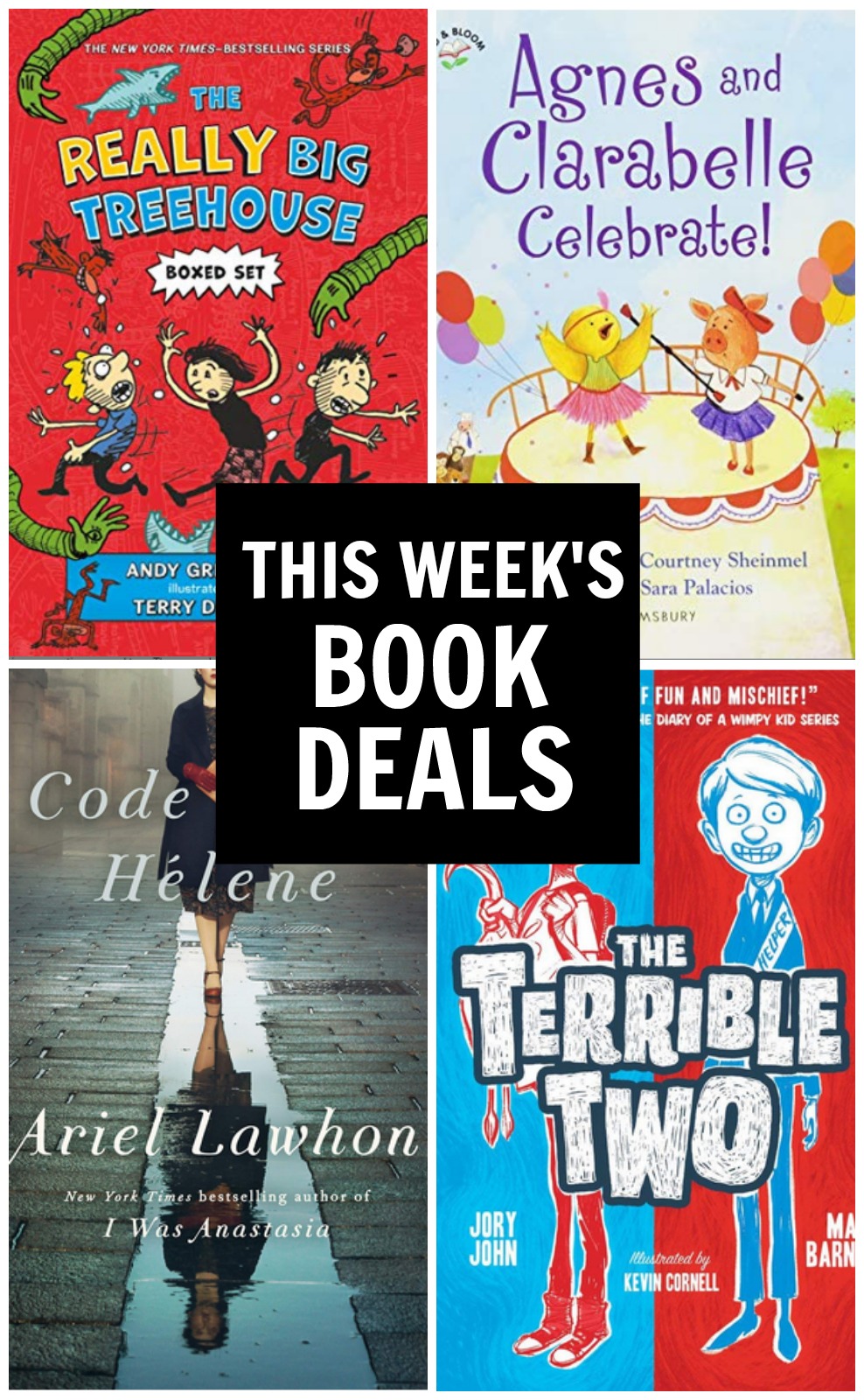 4 Book Deals You Won't Want to Miss This Weekend
Code Name Hélène by Ariel Lawhon – eBook for $3.99
This WWII book has been getting a TON of buzz and it's top of my list for my summer reading. I was DELIGHTED to see it so cheap!
Agnes and Clarabelle Celebrate by Adele Griffin and Courtney Sheinmel, illustrated by Sara Palacios – paperback for $2.16
This book is the second in a series (I just ordered the first but haven't read it yet) that's perfect for Mercy Watson or Princess in Black lovers – full color illustrations on each page, less than 100 pages, and just sweet and funny. Highly recommend! (Use this link for $10 off your first order).
The Terrible Two by Mac Barnett & Jory John – audiobook for $4.99
I included this on the 2018 Summer Reading Guide – Ella and I listened to it together a few years ago (she went on and listened to the rest of them alone) and it's hilarious about two boys trying to out-prank each other.
The Really Big Treehouse Boxed Set by Andy Griffiths – set of three paperback books for $8.32
Ella loves this goofy series about two boys that live in a treehouse that is crazy amazing. It's 13 stories high (and adds an extra 13 stories in each book!) and has everything from a swimming pool to a secret lab to a bowling alley! The first three books in the series are included in this book and with lots of illustrations and slap-stick humor, it's an easy sell for fans of Diary of a Wimpy Kid.