Looking for a reindeer book to read this season with your child? These reindeer picture books are perfect picks!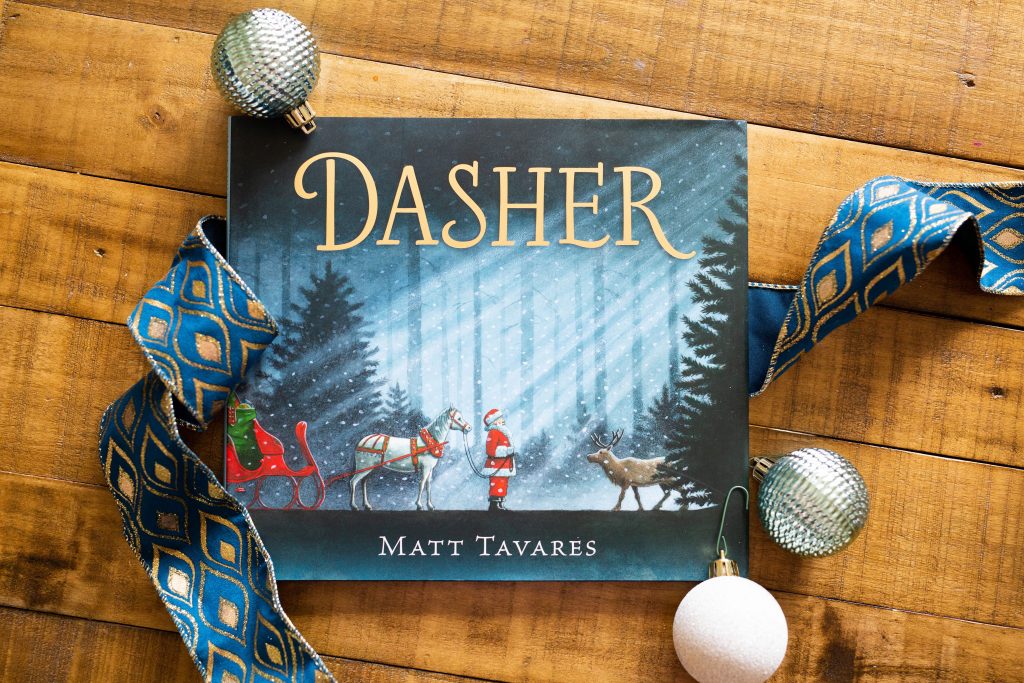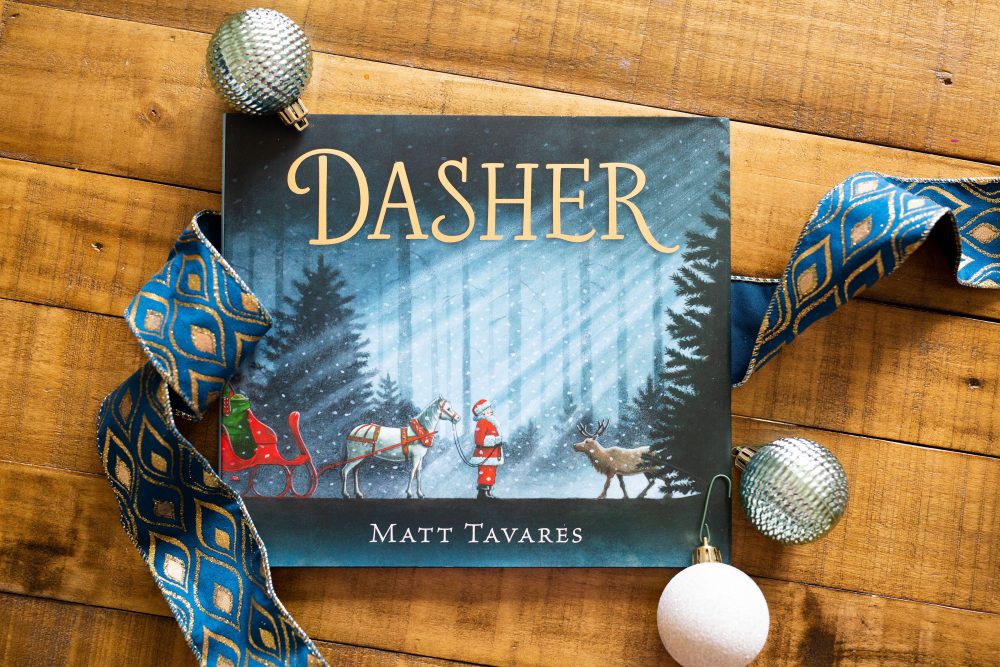 The Best Reindeer Books to Read This Christmas
Dasher by Matt Tavares
This book gives a little peek into how Santa's sleigh came to be pulled by eight reindeer. I love a clever book that gives a new backstory and this one is delightful and beautiful.
The Wild Christmas Reindeer by Jan Brett
Jan Brett has such a distinctive style that lends itself perfectly to Christmas stories and this one is no exception. Teeka is responsible for getting the reindeer ready to guide Santa's sleigh around the world and she thinks that being stern and bossy is the only way to get anything done. But when it doesn't work, she has to find another solution.
Reindeer Christmas by Mark Kimball Morton, illustrated by Karen Hillard Good
One snowy night, a grandmother and her two grandchildren discover a sick deer in the forest and take him home to nurse him back to health. Of course, when Christmas arrives, it quickly becomes clear that their rescue is no ordinary reindeer.
Olive, The Other Reindeer by Vivian Walsh, illustrated by J.otto Seibold
Olive is a small dog, but when she hears the famous Rudolph song that says "Olive . .. the other reindeer" she decides she must be meant to help pull Santa's sleigh and heads for the North Pole.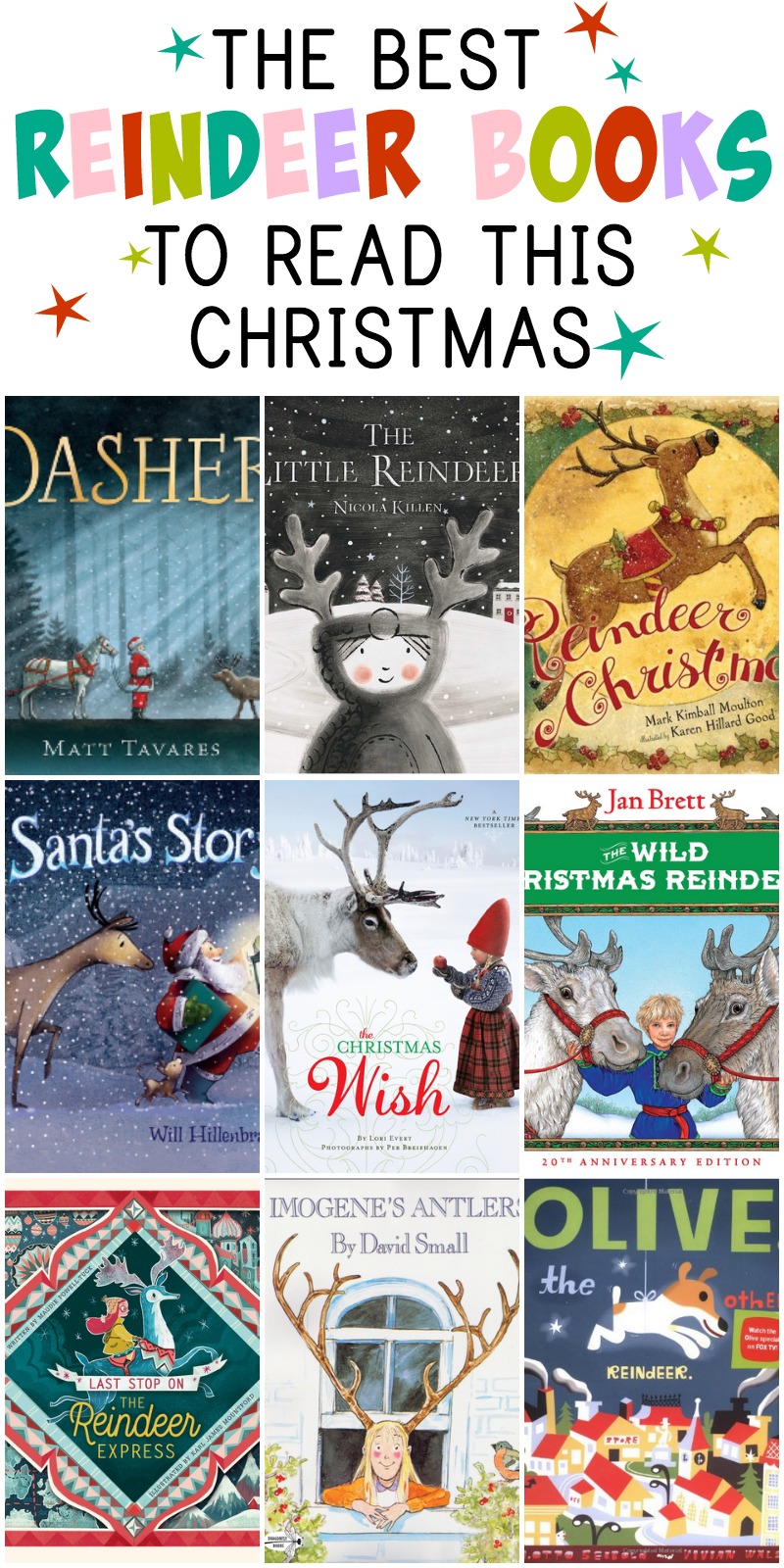 Last Stop on the Reindeer Express by Maudie Powell-Tuck, illustrated by Karl James Mountford
Christmas isn't Christmas without Grandpa, who now lives far away. But when Mia discovers a magical mailbox she takes the Reindeer Express to visit her beloved grandfather. This book has little doors that open on each page to peek into the next scene.
Imogene's Antlers by David Small
When Imogene awakes to discover antlers growing from her head, she has no idea what to do. Her parents are frantic (her mother faints every time she sees them), but Imogene isn't as bothered as you might expect.
The Christmas Wish by Lori Evert, illustrated by Per Breiehagen
I LOVE these books that are illustrated with photographs instead of drawings. In this one, a small girl named Anja desperately wants to be an elf in Santa's workshop and so she heads out into the snow where animals help her make the journey.
Santa's Story by Will Hillenbrand
This new book shows Santa feeling a bit concerned as he prepares to depart on his worldwide journey. His reindeer aren't ready at all! But after Santa remembers their annual tradition, the reindeer are anxious to do their job.
The Little Reindeer by Nicola Killen
A small girl is awoken by the jingle of bells and when she goes to investigate, she finds a lost reindeer. Can she help him get back to where he belongs in time for Christmas?
And if you'd like a printable copy of this list that you can take to your library or screenshot on your phone for easy access, just pop in your email address below and it'll come right to your inbox!
Do you have a favorite reindeer book I left off this list? I'd love it if you left them in the comments to make this post even more helpful!