If you live somewhere with snow, you know there isn't much more magical than going out to make a snowman in fresh powder. Whether you have snow outside your home or not, these snowman books bring the magic inside!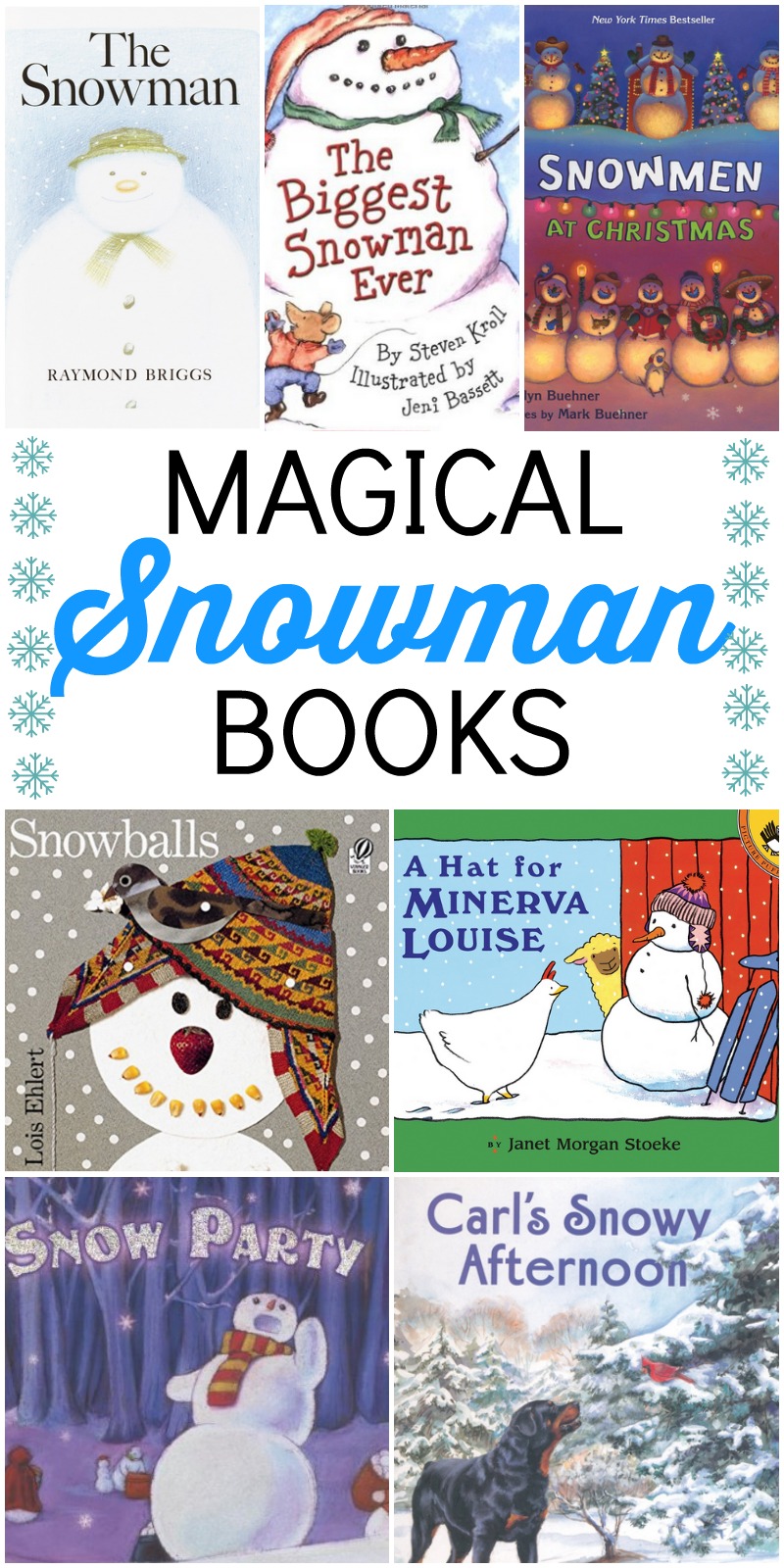 7 magical snowman books
The Snowman by Raymond Briggs
This wordless story features a little boy who builds a snowman and then, that night, discovers it has come to life. It's told in many tiny squares so your child will have PLENTY to look at. In my mind, this is THE snowman book.
Snowballs by Lois Ehlert
Lois Ehlert's cut paper collages are perfectly suited for the magic of building a snowman where you're using found options to finish off your snowman's face and body.
Snowmen at Christmas by Caralyn Buehner, illustrated by Mark Buehner
Santa isn't the only one on the move once everyone goes to sleep on Christmas Eve. The snowmen, silent and still all day long, come alive and enjoy their own Christmas celebrations. Probably one of the most popular snowman books out there.
Snow Party by Harriet Ziefert, illustrated by Mark Jones
Sometimes the stars align and the first snow coincides with the first day of winter. And when that happens, there is a PARTY!
A Hat for Minerva Louise by Janet Morgan Stoeke
Most chickens can't stand the snow. But Minerva Louise is not most chickens and she heads out into the snow. But. . .even she might need a little something to keep her warm.
The Biggest, Best Snowman by Steven Kroll, illustrated by Jeni Bassett
Nell's family all thinks she's too small to do much of anything. But when snow falls, Nell proves them wrong by building the biggest snowman anyone has ever seen, with a little help from her forest friends.
Carl's Snowy Afternoon by Alexandra Day
I love the Carl books and this one, where Carl and his young human companion slip away from the babysitter and enjoy all the thrills of a snowy day, is absolutely charming.
Do you have any favorite snowman books I left off this list? I'd love it if you left them in the comments to make this post even more helpful!