I asked on Instagram last week how people felt about Olive & June nail polish – I've seen ONE MILLION ads for them but haven't tried them myself and I was curious if it was worth all the hype!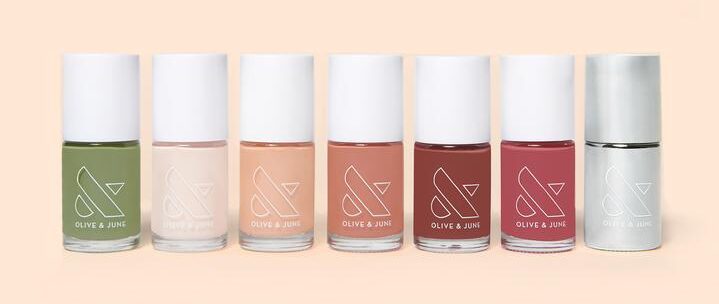 The poll results were 39% worth the hype and 61% not worth the hype.
But people who love Olive & June? LOVE Olive & June.
Here are some of the messages I got about it:
"I bought the whole system. I love the top coat, the dry drops and just having everything in one place."

"Yes! I Love it! It took a few months but now my go to"

"I need to know who says nope! I have the full pedi system and mani system and love it! Plus the colors are fun! It probably depends on if you like doing your own nails or not."

"If I do it according to directions (buff your nails, dry them with the primer, paint carefully, etc) they last me TWO WEEKS. It's insane. And that's with kids at home and teaching fifth grade all day."
Of course, plenty of people also said they felt like it was not any better than other higher-end systems like OPI or Essie.
So. . . maybe I'll have to try it myself and see. If you'd like to try it out, you can use the code OJJANSSENB20 for 20% off any mani system.