Looking for a nativity story for kids to read this Christmas season with your child? Here are some of our favorite picks.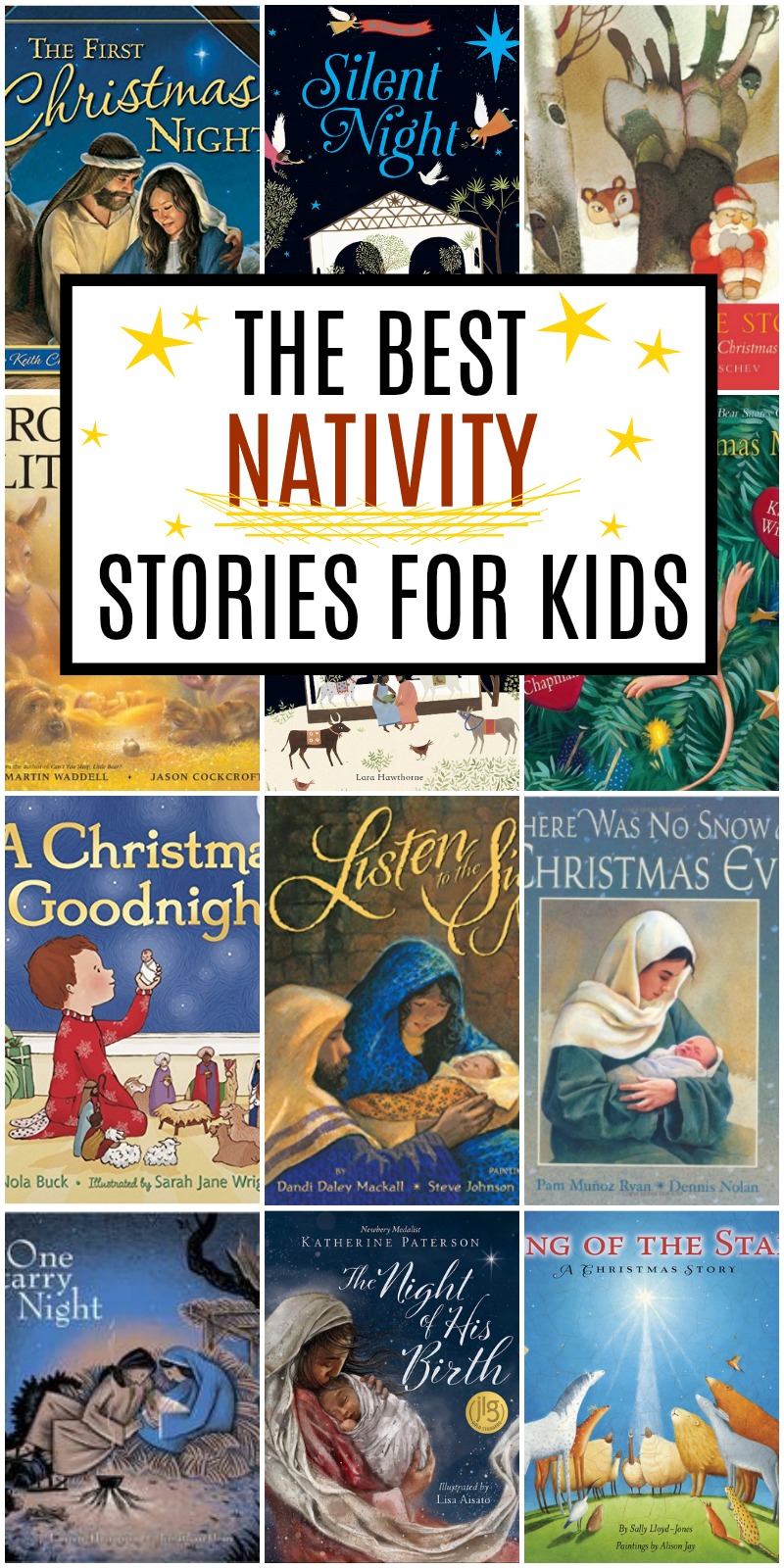 A Collection of the best nativity stories for kids
There Was No Snow on Christmas Eve by Pam Munoz Ryan, illustrated by Dennis Nolan
This quiet story of the first Christmas showcases the differences between our traditional North American Christmases and the first Christmas in Bethlehem where, instead of snow and roaring fires, there were desert winds and sandals.
The First Christmas Night by Keith Christopher and Christine Kornacki
This is a gorgeous twist on the traditional Twas the Night Before Christmas that showcases the Nativity Story instead.
Listen to the Silent Night by Dandi Daley Mackall, illustrated by Lou Fancher and Steve Johnson
We all know and love the song Silent Night, but was it really so silent on then night Jesus was born? Maybe less so than you'd guess!
Mortimer's Christmas Manger by karma Wilson, illustrated by Jane Chapman
A little mouse is anxiously seeking a new home and when he spies the creche set up for Christmas, he thinks it's perfect for him. But when he overhears the nativity story being told, he realizes he is not the one who belongs in the manger.
Silent Night by Lara Hawthorne
I saw this nativity story for the first time this year (it was released last year) and I was floored by how beautiful and simple it is. The illustrations couldn't be more perfect and the lyrics to Silent Night are the ideal accompaniment.
Room for a Little One by Martin Waddell, illustrated by Jason Cockcroft
Back in 2012, this was the most-read Christmas book in our whole collection. I love this sweet story about the Kind Ox who makes room for one animal after another, until finally Mary and Joseph appear, hoping for just a bit room for them and their baby.
A Christmas Goodnight by Nola Buck, illustrated by Sarah Jane Wright
If you want a perfect Christmas bedtime book, look no further – this one sweetly says goodnight to each member of the nativity story.
Santa's Favorite Story: Santa Tells the Story of the First Christmas by Hisako Aoki, illustrated by Ivan Gantschev
I grew up with this book, so to me it feels like one of the classic Christmas books. The forest animals find Santa in the woods and he sweetly retells the story of Christ's birth to them, helping them understand why that event, not Santa, is the center of the Christmas celebrations.
The Night of His Birth by Katherine Paterson, illustrated by Lisa Aisato
You might think you've read every version of the Nativity Story imaginable and then you read this new release and realize there are still new ways to look at this transcendent event.
One Starry Night by Lauren Thompson
I love the unique illustrations in this beautiful retelling of the first Christmas. It has such a quiet, peaceful and reverent feeling to it that I never get tired of.
Song of the Stars by Sally Lloyd-Jones and Alison Jay
I love Alison Jay's illustrations and she does really beautiful Christmas books. This one is the nativity story told in and it's beautifully retold.
And if you'd like a printable copy of this list of nativity stories for kids that you can take to your library or screenshot on your phone for easy access, just pop in your email address below and it'll come right to your inbox!
Do you have a favorite nativity story I left off this list? I'd love it if you left them in the comments to make this post even more helpful!