With the crazy Rakuten $40 deal, this is the BEST time to sign up for a FabFitFun box.
It's such a good deal, you'll actually MAKE money.
Here's how it works. 
Sign up for Rakuten with my referral link. (You have to be a new user and use this referral link to get $40 cash back – if you just go to Rakuten on your own, it'll only offer you a $10 bonus).
Once you've created your account, search for FabFitFun in the search bar of Rakuten and you'll see that it's offering $12.50 cash back.
Press the red "Shop Now" button and it'll take you to FabFitFun's site (you'll see a message that your cash back will be automatically added in the next few days.
Click "Get the Box" and then choose the seasonal box.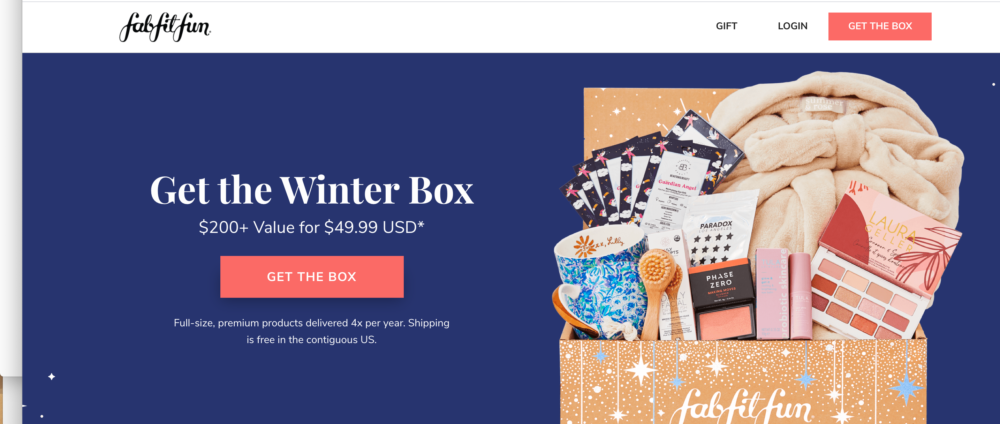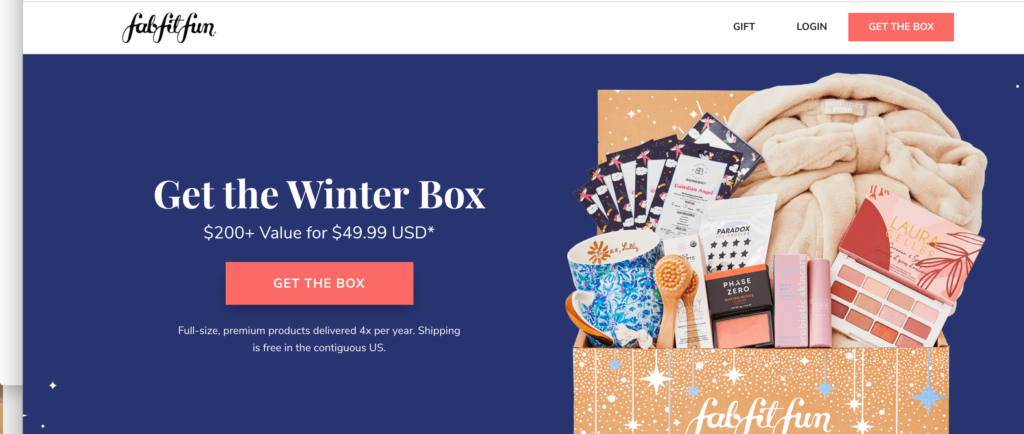 DON'T use a coupon code (because it'll take the cost just barely below $40 and you won't get your $40 bonus from Rakuten).
Your total will be $49.95 and then you'll get the $40 Rakuten bonus which takes you down to $9.95 and then the $12.50 cash back makes it -$2.55! You just MADE $2.55!
Check out and you'll see your cash back and bonus credited to your Rakuten account within a few days!
And when you get paid to get $200 worth of fun new products? You are the most genius person in the world.