The 12 Days of Christmas is one of the most well-known Christmas songs (even if we all get a little lost around "ten lords a leaping") and these book versions bring the song to life in magical ways!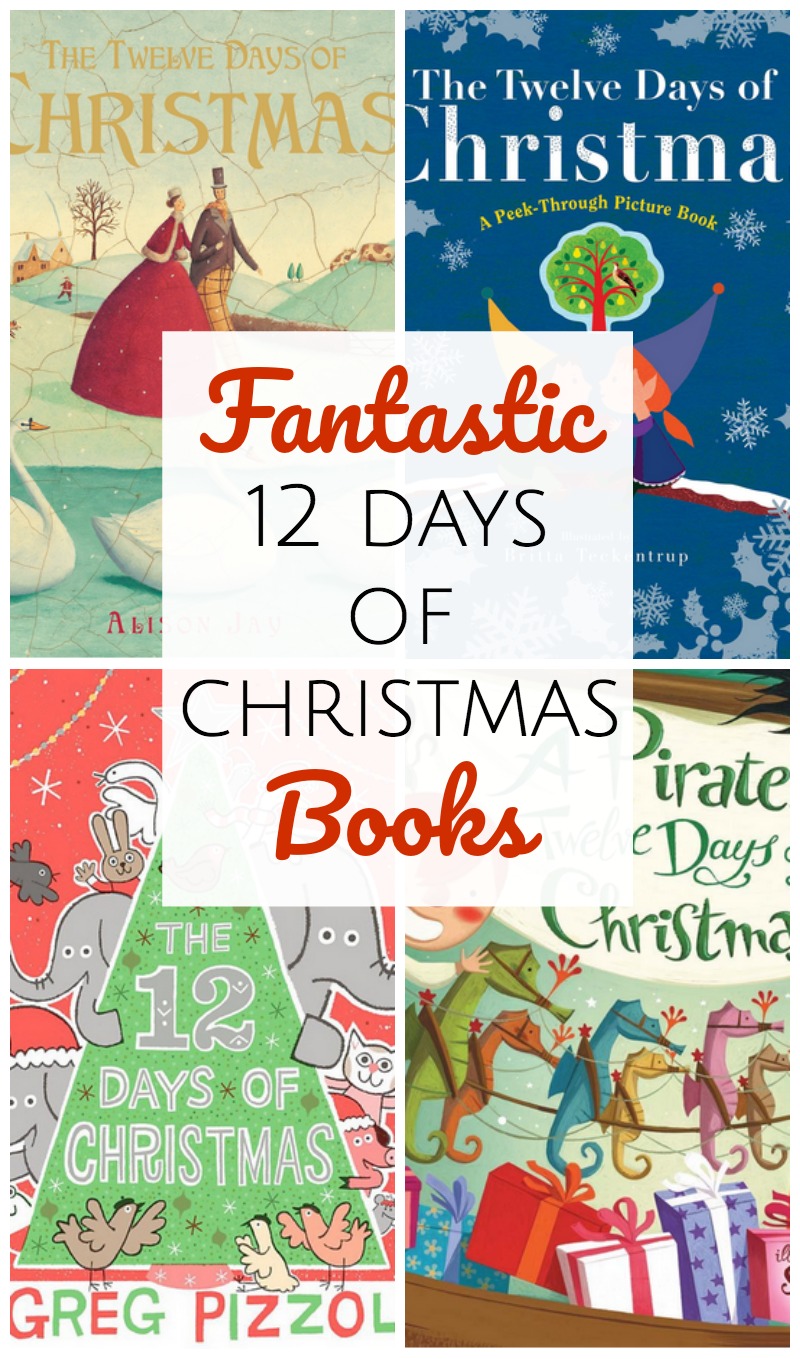 The Twelve Days of Christmas by Alison Jay
I love Alison Jay's books because there are so many amazing details hidden on every page and this 12 Days of Christmas version is no exception!
The Twelve Days of Christmas: A Peek-Through Picture Book by Britta Teckentrup
Britta Teckentrup is one of my FAVORITE illustrators and in this one, she brings her signature magic with little peek through windows on each page to reveal each gift for the 12 days of Christmas.
The 12 Days of Christmas by Greg Pizzoli
Some book versions of this song can be a bit dry, but Greg Pizzoli's delightful bright illustrations really make it sing (pun totally intended).
A Pirate's Twelve Days of Christmas by Philip Yates, illustrated by Sebastià Serra
What do pirates have to do with Christmas? At least 12 things, according to this book!
And if you'd like a printable copy of this list that you can take to your library or screenshot on your phone for easy access, just pop in your email address below and it'll come right to your inbox!
Do you have any favorite 12 Days of Christmas books I left off this list? I'd love it if you left them in the comments to make this post even more helpful!