Print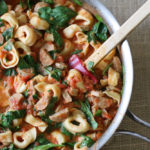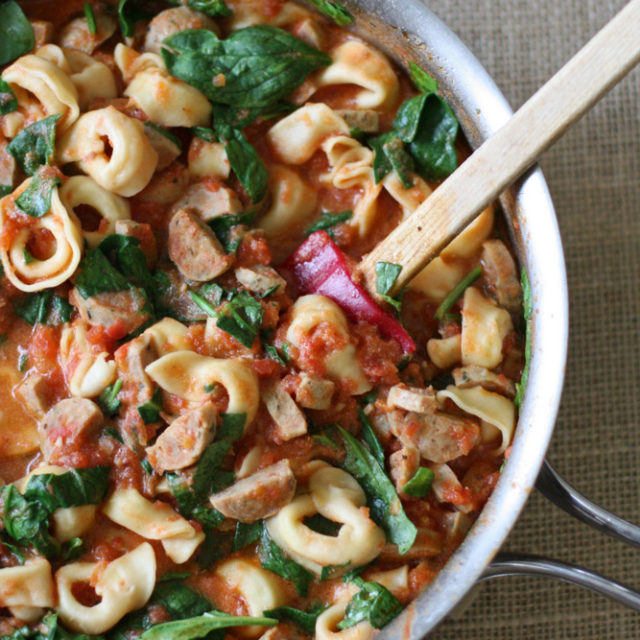 Creamy Sausage Tortellini with Spinach
This is one of those one-pot dinners that comes together in a flash but is still bursting with flavor and texture. So good and super family friendly.
In a large skillet over medium heat, warm the olive oil, then add the sausage and cook until browned on both sides. Add the garlic and cook about 30 seconds.

Add the tomatoes and half-and-half, stir and bring to a simmer.

Add the tortellini, and cover, letting it cook for about 10 minutes, until your tortellini is tender.

Salt and pepper to taste, then stir in the chopped spinach. Serve hot!