This post was sponsored by Lowe's as part of an Influencer Activation for Influence Central and all opinions expressed in my post are my own.
I love decorating for holidays.
When we bought this house, one of the first things I bought were plastic bins to store all of my holiday decorations in. I finally felt like we lived somewhere permanently and that I could buy more than a single pumpkin to decorate with.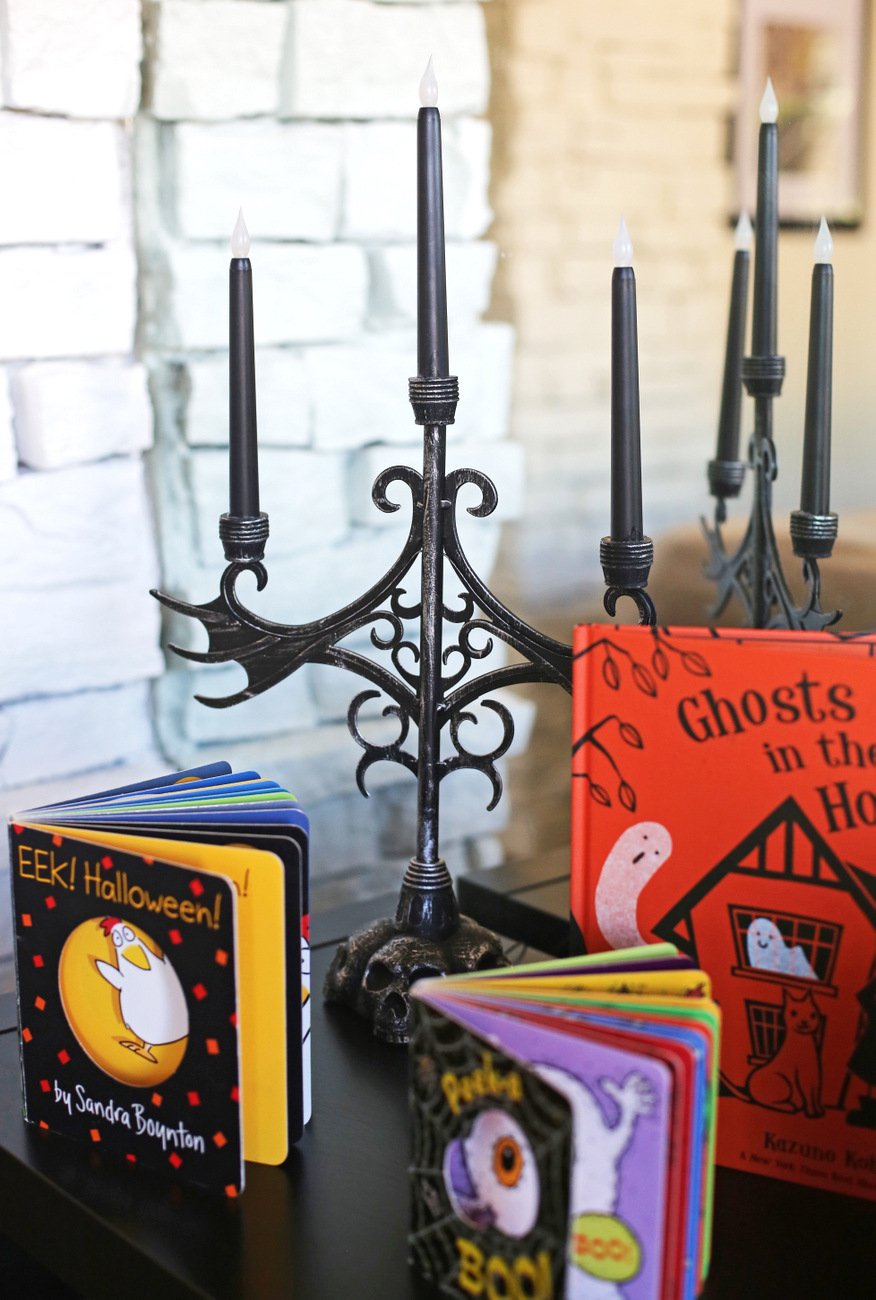 This is our third Halloween in this house, and it's become one of my favorite holidays to decorate for, because it feels like the kick off to the whole holiday season.
And the day that I tell the girls we're getting out our decorations is basically the best day of the year. They act like I've just announced we're moving to Disneyland.
I'm not an over-the-top decorator, but I do like making various corners of the house feel festive.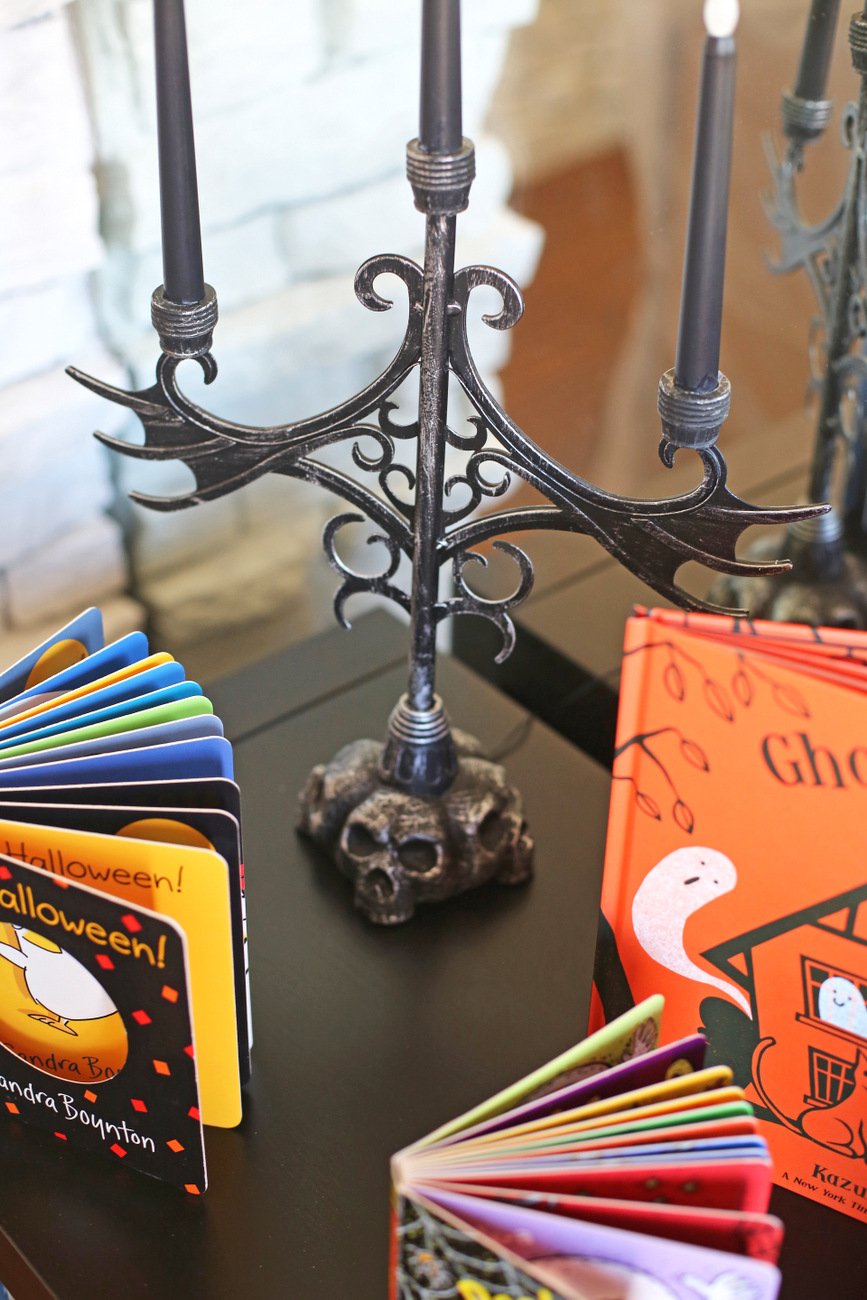 When I decorate for Halloween, I have items in three categories:
Books (obviously)
Living things (plants and pumpkins and gourds)
Decorative items
Each year, I pull out our growing stack of Halloween books, buy a bunch of pumpkins and gourds is various sizes, and then add a couple of new things to our decorative item collection.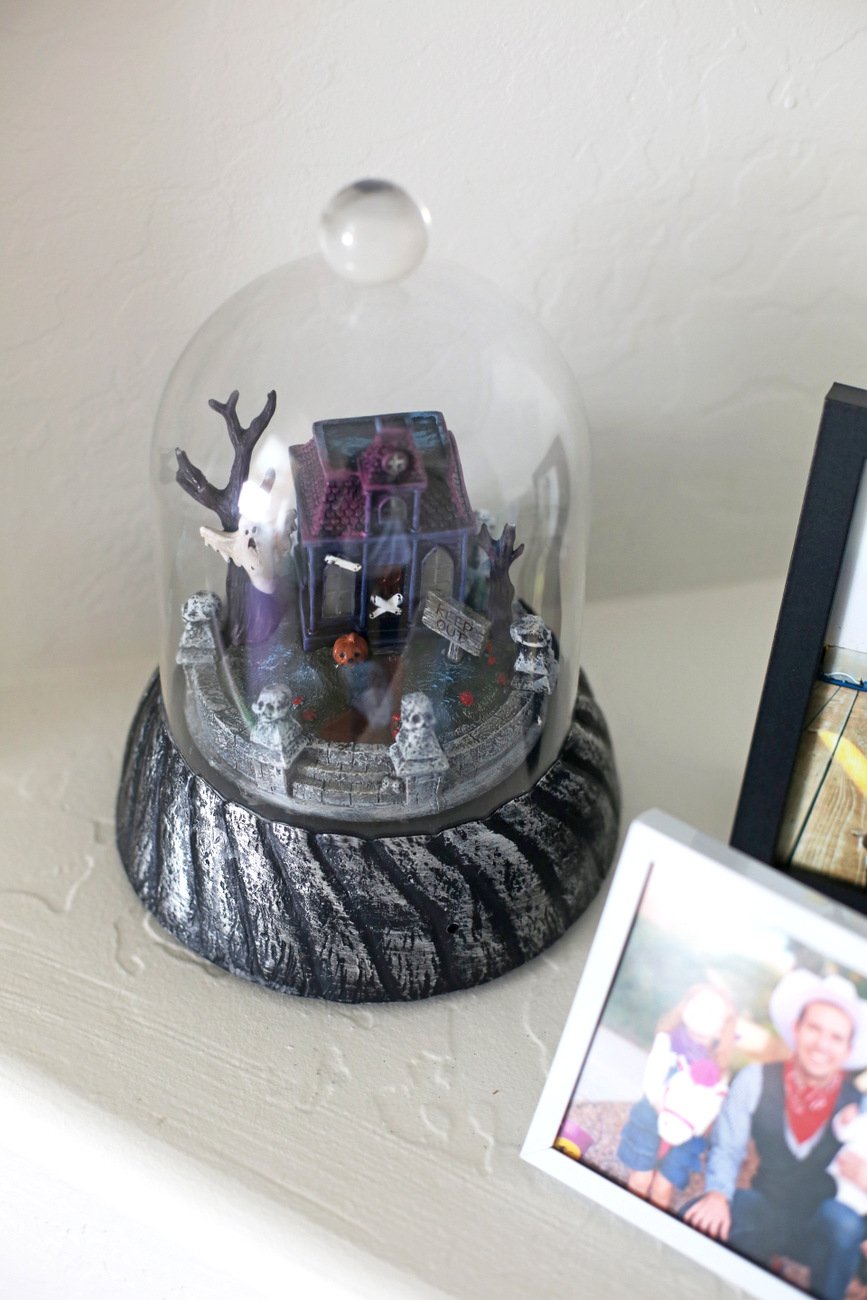 Because our Halloween books are so bright and colorful, I generally try to stick to a pretty tight color scheme when I buy decorations and my favorites are blacks and metallics.
I love the contrast against my colorful books and the living things I add and they go anywhere in my house.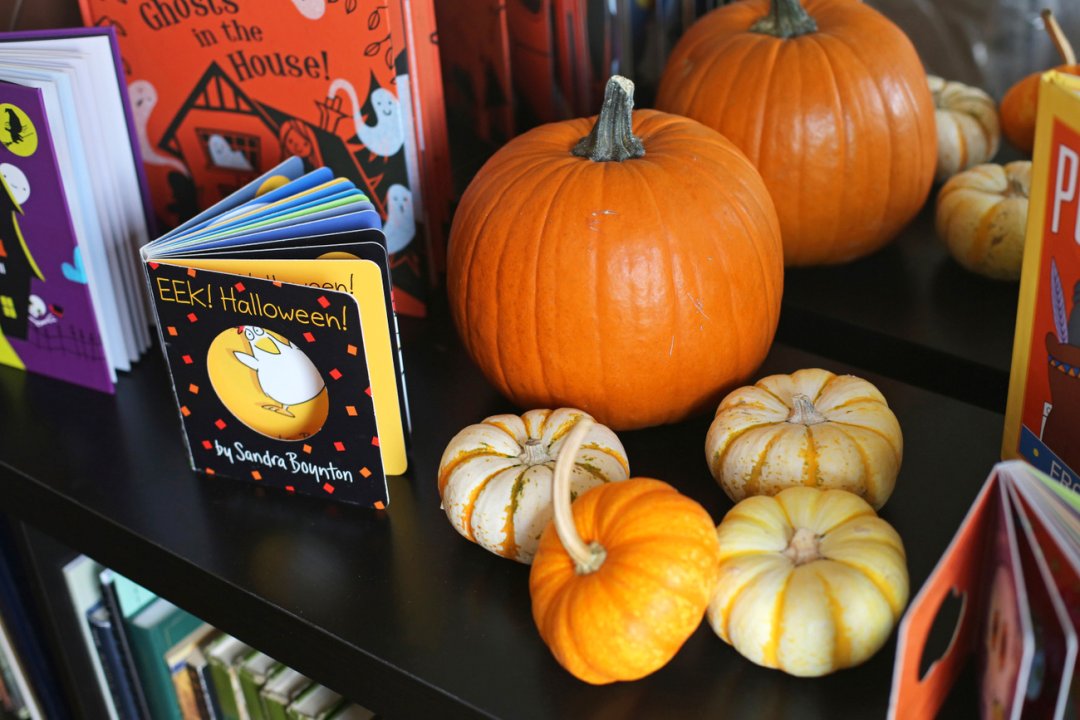 I also steer away from overly scary things because I want Halloween to feel fun for my girls, not creepy or frightening. (Last year, there were several houses in our neighborhood that Star wouldn't even go near – no candy bar was worth passing by a life-size leering skeleton in a black robe).
I'm at my local Lowe's all the time to pick up painting tools, plants, lightbulbs and all the other various things for our house projects, and I love it that I can get both Halloween decorations and all the real pumpkins and plants my heart desires.
Last week, when I was buying curtain rods for the girls' rooms, we wandered through the Halloween section and each of the girls painstakingly chose a pumpkin, and I bought some mini pumpkins, plus a gorgeous potted mum in autumn colors.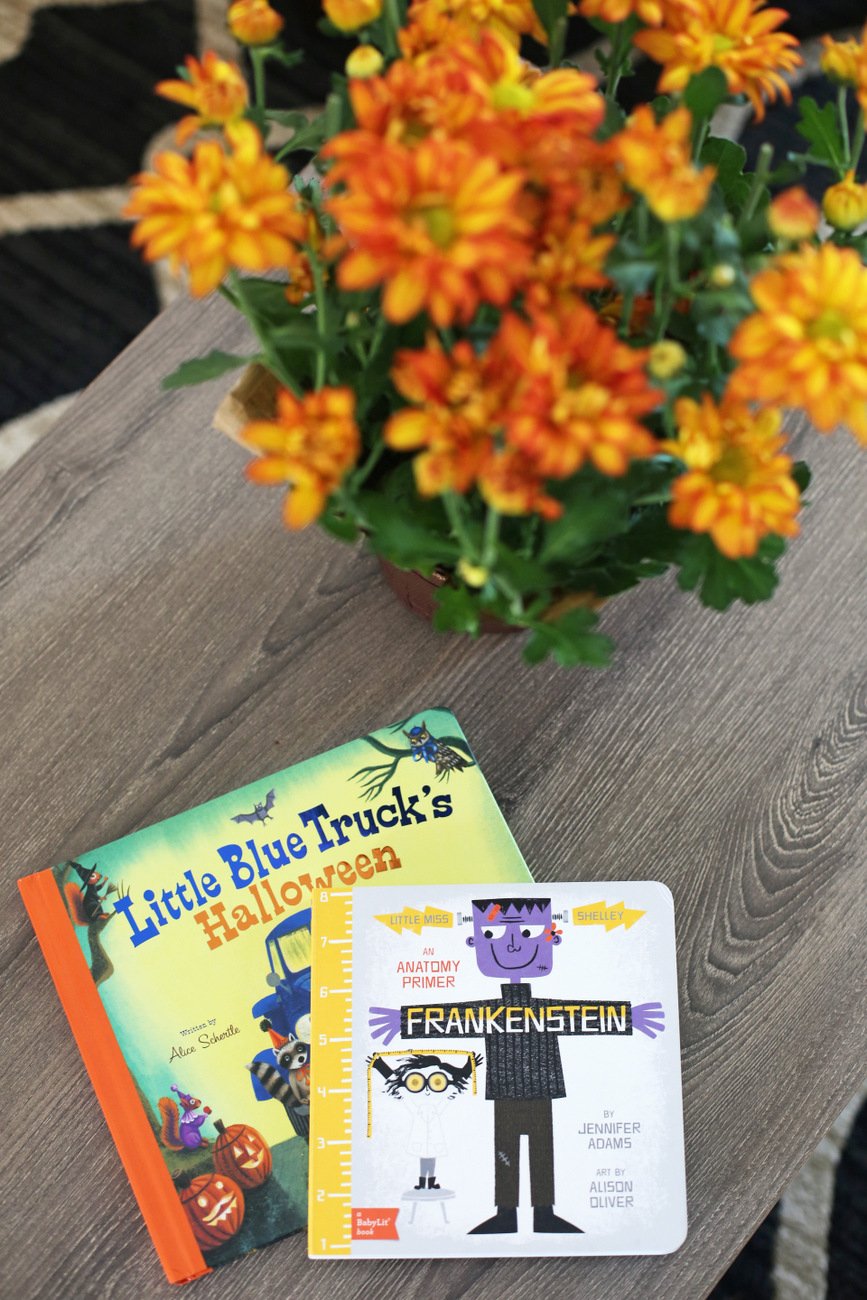 We also picked out a couple of new items for our Halloween collection to amp up the spooky atmosphere in our home, including this fun metallic candelabra that turns on and off. I also browsed through the Halloween decoration on Lowes.com and immediately put this BOO sign in my online cart (you can have things sent to your house or shipped to your local store for free, which is handy). I also love this little Halloween tree – I have an Easter tree, and it's one of my favorite pieces of decor.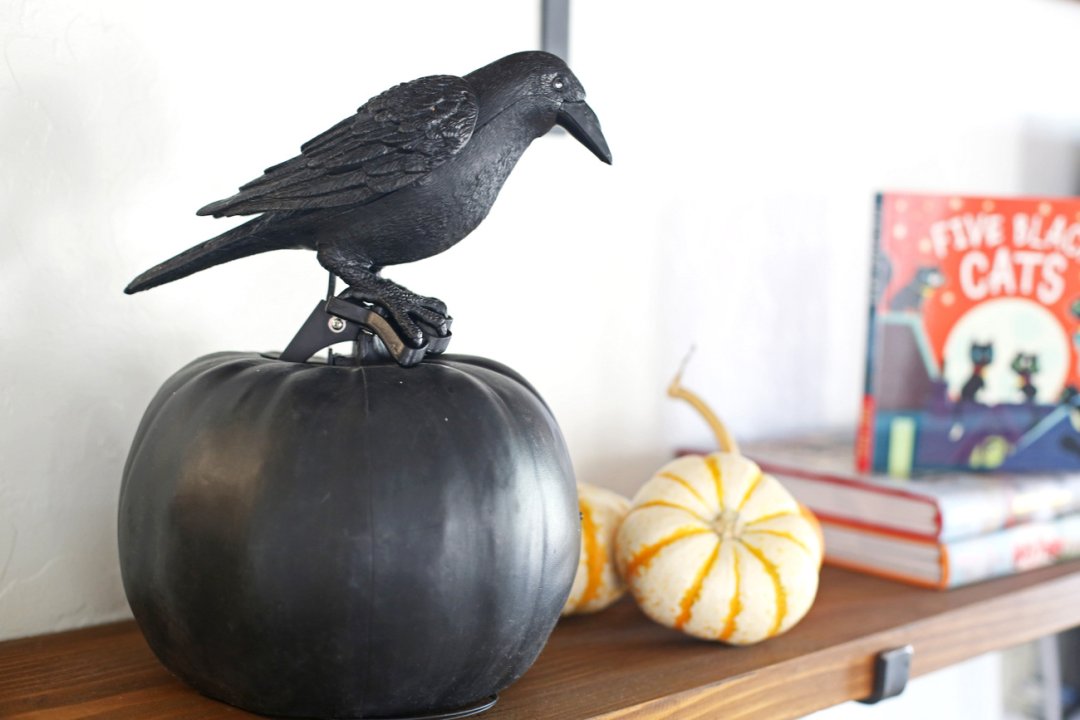 When we got home, it was fun to add these into our existing displays, and while the other girls put their pumpkins on the front porch, Star brought hers in and set it next to her on the couch. I'm pretty sure she thinks it is her new BFF.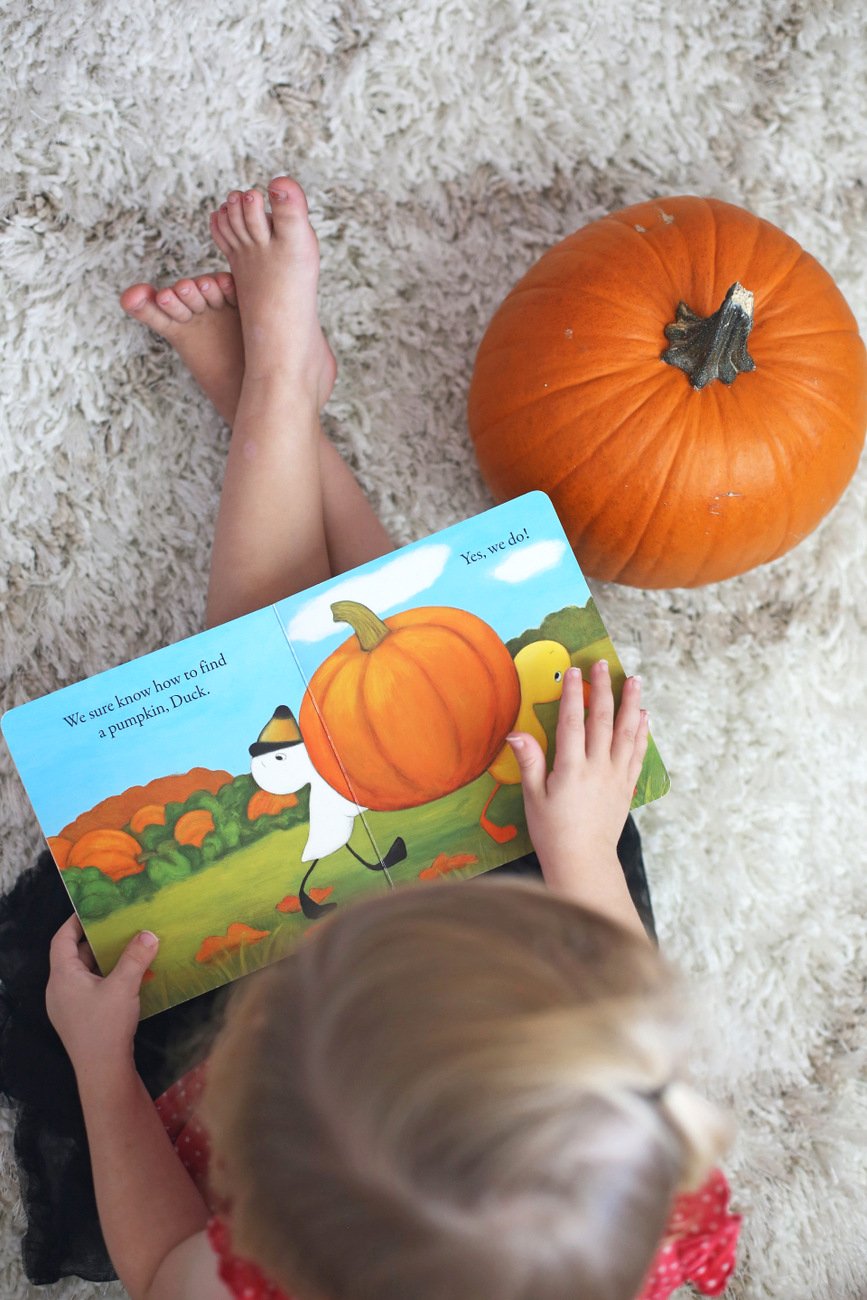 I've said it before, but I'll say it again – Halloween was never a particularly big deal to me growing up (I don't really love dressing up), but now with children, it's become one of my very favorites.
And if you're looking for great values on some spooky Halloween décor, check out your local Lowe's or Lowes.com. And no judgement if you also are unable to resist the lure of 45 miniature white pumpkins.