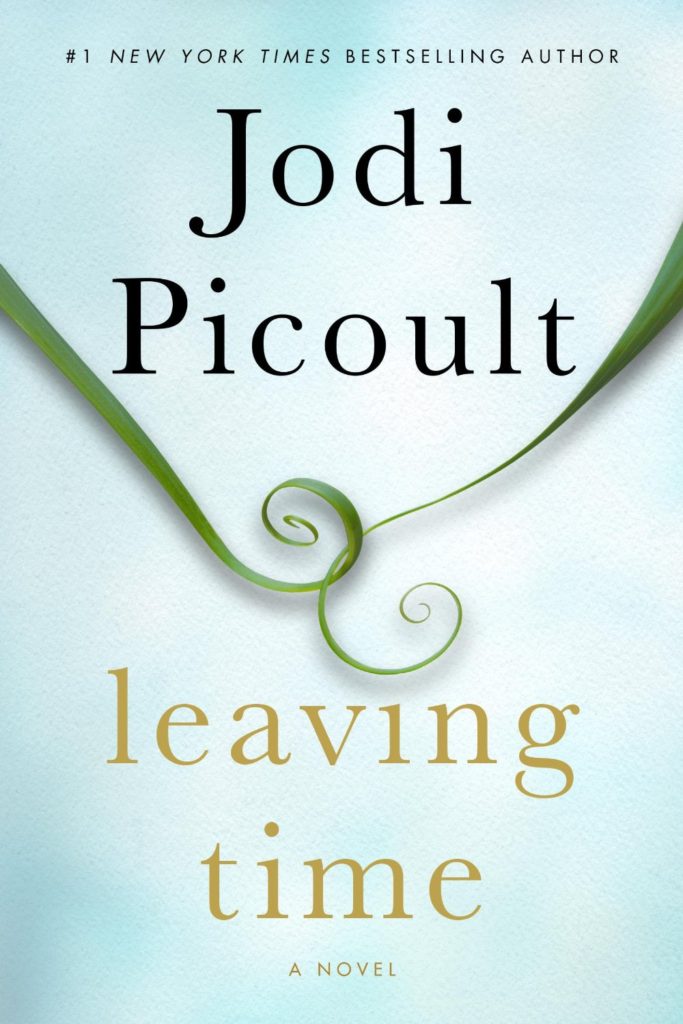 While my mom was visiting us in London back in November, I got invited to a Jodi Picoult event by Waterstones (the UK's biggest bookseller).
They graciously agreed to let my mom come along and so, on Wednesday night, we met Bart at school as he got out of class, passed over the stroller with the girls, and headed off to Piccadilly Circus.
As you can imagine, there was a pretty enormous crowd for the event, so it wasn't held at the bookstore, but at St James's Church just down the street.
If there's anything better than going to a live author event, it's a live author event held in a church built by Christopher Wren.
When the moderator arrived to introduce Jodi Picoult, she said, "There probably isn't a person in the room here who hasn't read at least one of her works." My mom and I exchanged looks because neither of us had ever read a single Jodi Picoult book.
The event was really fun – Jodi (yes, having sat six rows away from her in a crowd of several hundred women, we are now on a first name basis) had lots of interesting things to say about her writing process and both her previous books and her newest book, Leaving Time.
She also took questions from the audience at the end and they were some really good questions (sometimes the audience questions just make me want to shrivel in my seat with embarrassment). Overall, it was a really fun and impressive event.
As we left, my mom and I both said, "We really want to read Leaving Time now!"
Then we walked over to Waterstones, browsed through all the sections at leisure (and my mom didn't pull any books off the shelf, play with all the toys, or cry when it was time to go), got a little nervous when we heard tons of screaming and popping outside on the street (turned out it was Guy Fawkes Day. Who knew?) and then went to get a very late dinner at Gourmet Burger Kitchen.
Many weeks later, I finally got Leaving Time on audio from my library. And now I've finally read a Jodi Picoult book.
leaving time by jodi picoult
Leaving Time is the story of Alice, a scientist studying elephants. Ten years before the book begins, there was a serious incident at the elephant sanctuary where someone ended up dead and Alice disappeared.
Her daughter Jenna, now a teenager, is devastated by her mom's disappearance and is determined to find her. She teams up with a washed up psychic, Serenity, and one of the police detectives who worked on the case and has now turned into a complete drunk (apparently in part because of his guilt over how the whole case turned out).
The mystery unfolds slowly as they investigate various leads and the people involved in the events of that long-ago night. They are interspersed with entries from Alice's journals and research that span years.
Of course, one of the things Jodi Picoult books are most known for (and even I knew this) is a big surprise twist at the end. Even when I got to part 11 of 12 on the audio, I still didn't know what the big twist was going to be. But then, I'm not a guesser – I'm almost always caught off guard by a twist (although in this case I was WAITING for it; I just didn't know what it was going to be).
I enjoyed Leaving Time – it was pretty interesting and definitely kept my attention, but I don't know that I'm necessarily going to be running out to read more of her books.
I did, however, just request a copy of the YA book she co-wrote with her daughter called Between the Lines. Because, let's be honest, YA books are my love language.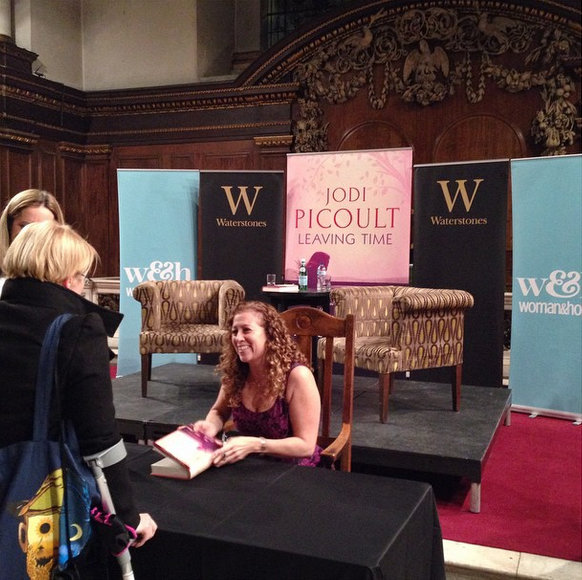 if you liked this review of leaving time by jodi picoult, you might also like these books: