This post is sponsored by Dr. Seuss Enterprises. Celebrate Dr. Seuss's birthday by reading with a child plus fun FREE events at your local Target this Saturday!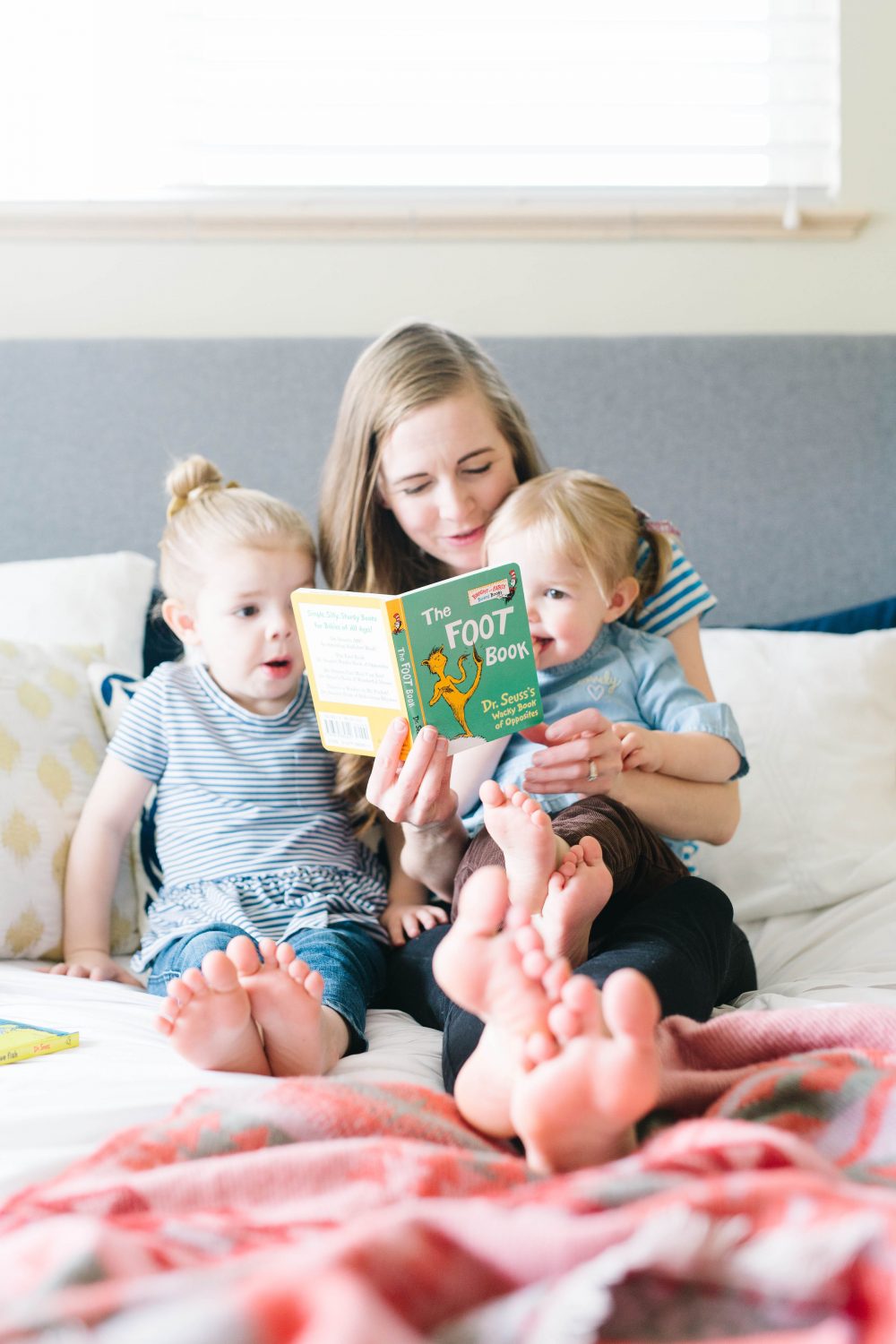 We've just finished up birthday week at our house, but there's one more birthday coming up this weekend to celebrate!
This Saturday, March 2nd, marks the 115th birthday of Theodor Seuss Geisel, better known as Dr. Seuss.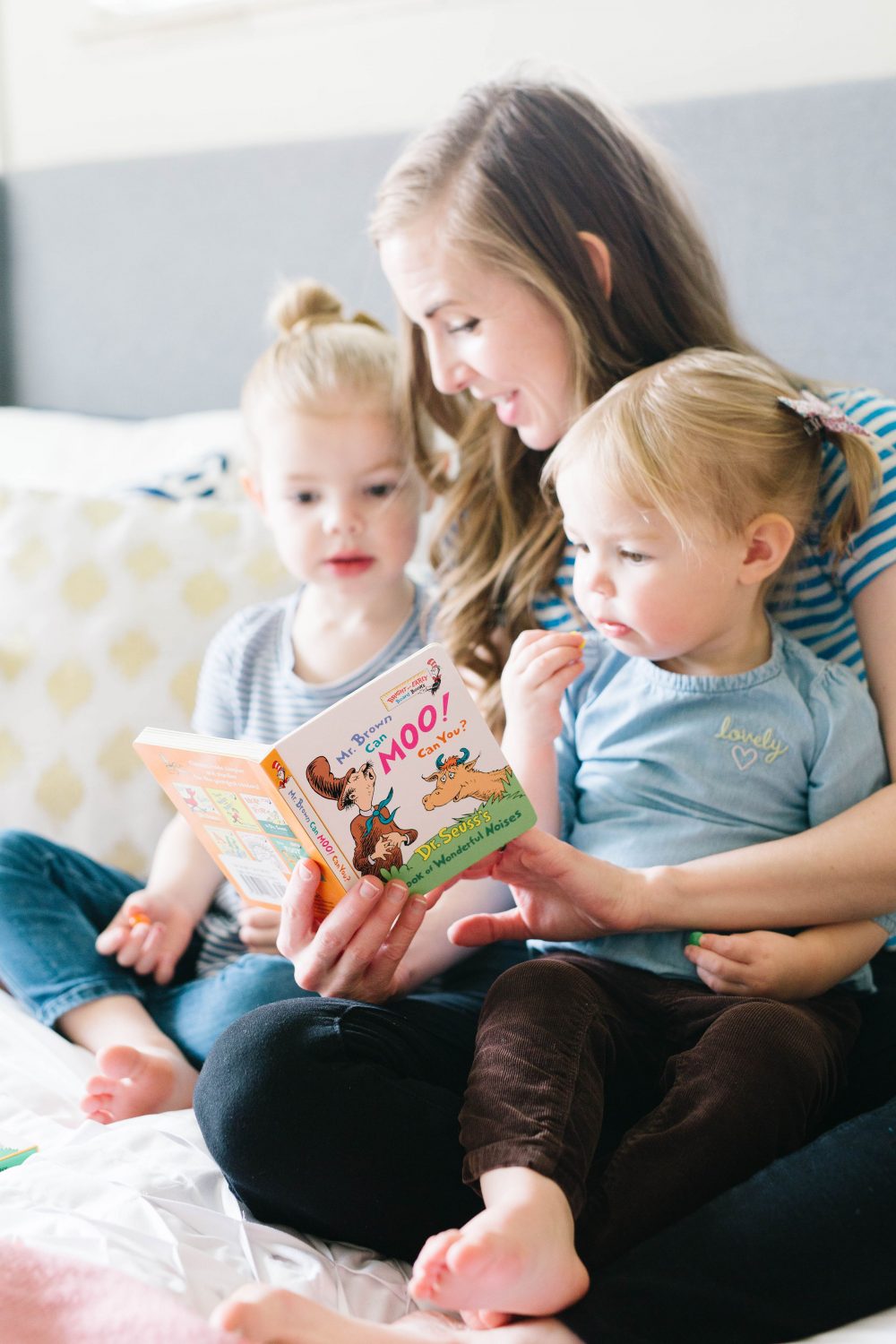 If he were still alive he'd be turning 115! Just because he's no longer with us doesn't mean we can't still celebrate his incredible legacy and the amazing world of Dr. Seuss we all know and love.
And of course, the best way to celebrate a Dr. Seuss birthday is by setting aside a little time to read to a child, whether that's your own child, a niece or nephew, or any other child in your life. Target is doing their part to celebrate by marking down all the Dr. Seuss books by up to 40% (many of them start as low as $3.50!).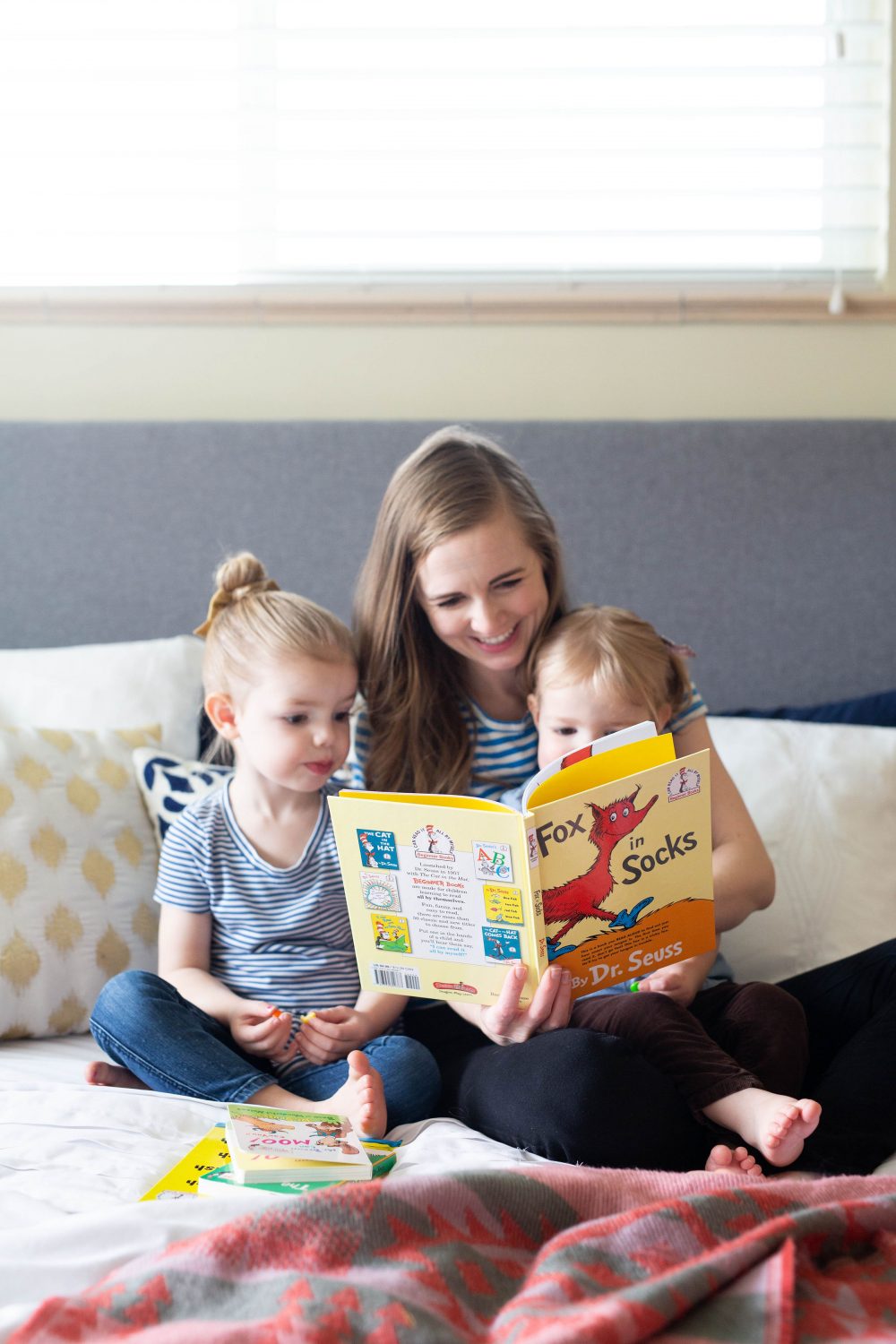 Earlier this week, Ella and I stopped by our local Target and picked up a couple of new Dr. Seuss titles for our collection.
One of them was Fox in Socks which was the first Dr. Seuss book I ever remember reading. We had an old copy of it when I was young and I remember being so amazed by how many rhymes he'd come up with. 25 years later, and I'm still impressed.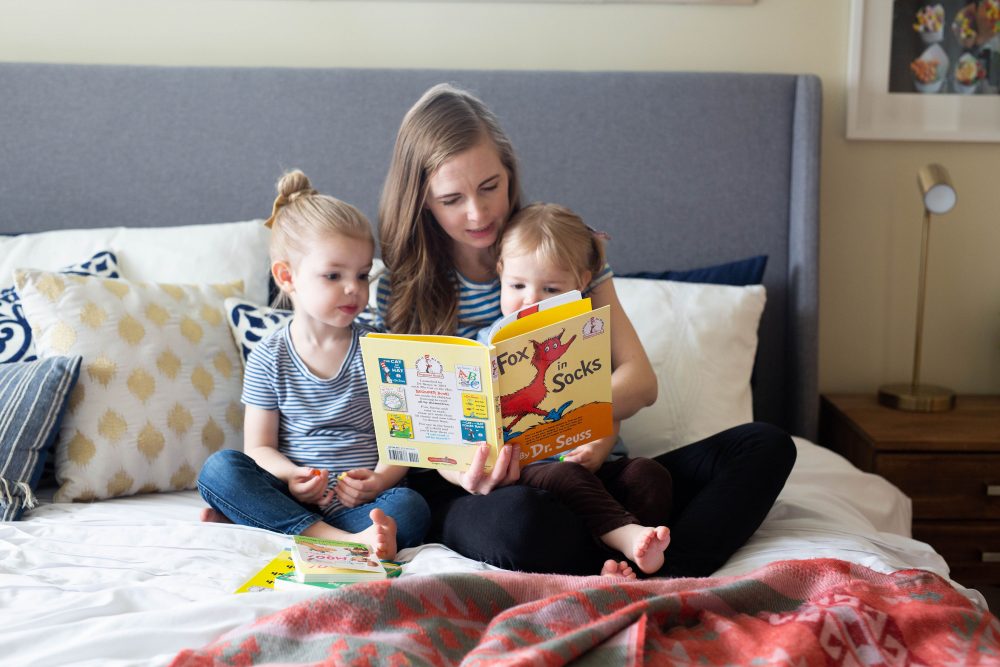 My girls had never read this particular Dr. Seuss book, so it was really fun to introduce my girls to it this week. I'm not as good as my dad was at effortlessly reading these tongue twisters – I need a little practice!
If I had to choose a single favorite Dr. Seuss book, it'd be Mr. Brown Can Moo! Can You?: Dr. Seuss's Book of Wonderful Noises! which I have read to my girls easily ten trillion times (when you're talking about Dr. Seuss and his books, I do believe that a little exaggeration is more than acceptable) over the past eight and a half years.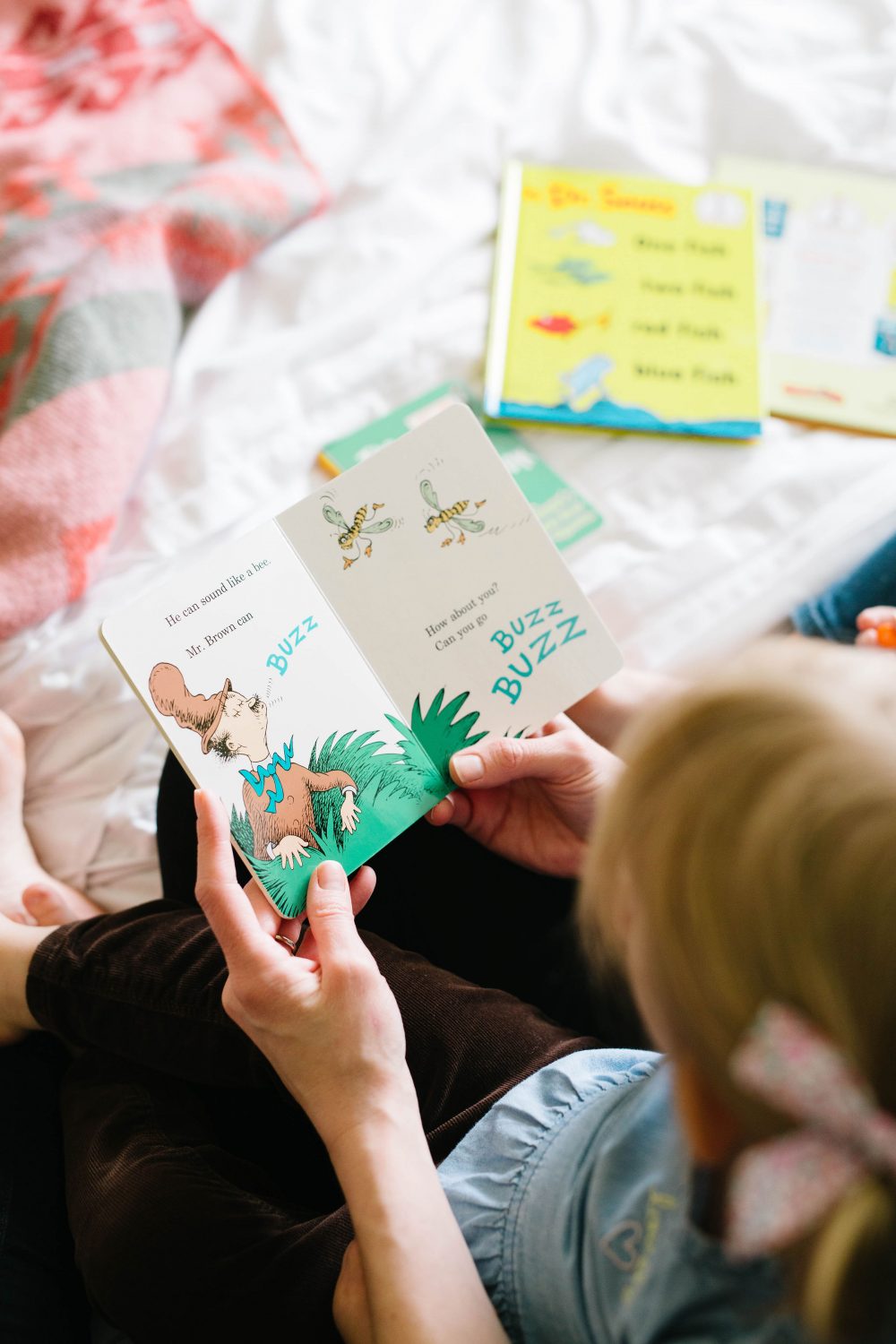 I also picked up two of my other favorites that we didn't own our own copies of: One Fish Two Fish Red Fish Blue Fish and The Foot Book.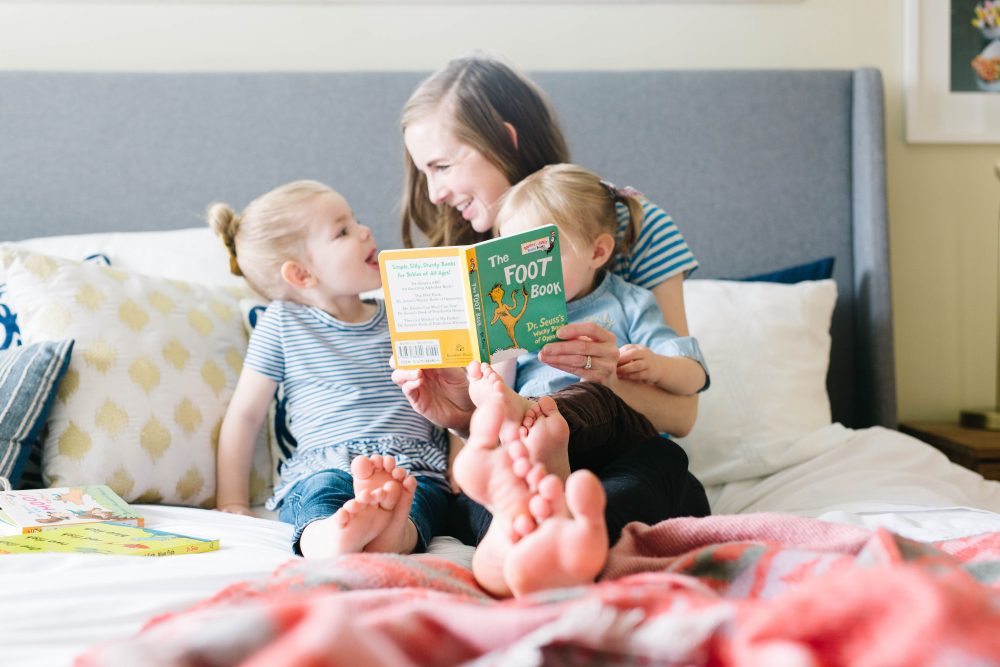 One of the reasons I love reading books so much is that it's such a simple way to connect with your child. It takes less than three minutes to read Mr. Brown Can Moo, and almost all of us, no matter how packed our schedules, can spare three minutes somewhere in our day.
I love that reading gives me an excuse to snuggle up my girls, to be a little bit silly, and to make them laugh. It's also such an important (and fun) way to teach kids new things and fuel the power of their imagination – skills we can use throughout our lifetime.
And if you want to join us in celebrating this year, Target is celebrating on Saturday with free reading events in their stores across the U.S. Some stores are hosting giveaways too! You can see all the details here and look up your local store!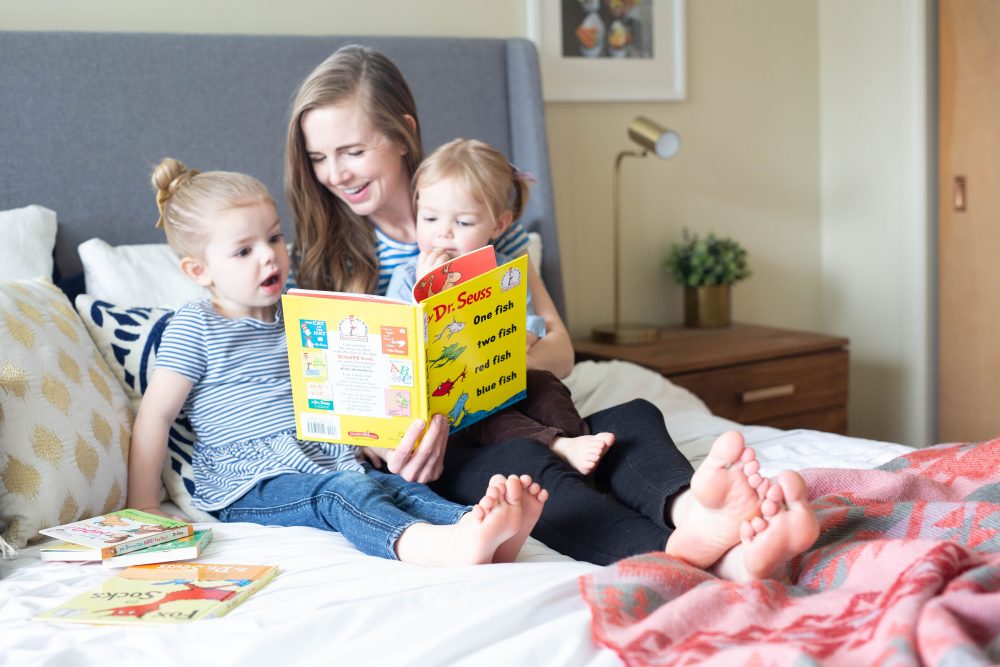 While you're there, pick up a book or two (or three or four) while they're on sale and keep the celebration going all year long.
Whipping up some green eggs and ham wouldn't be a bad nod to the birthday boy either.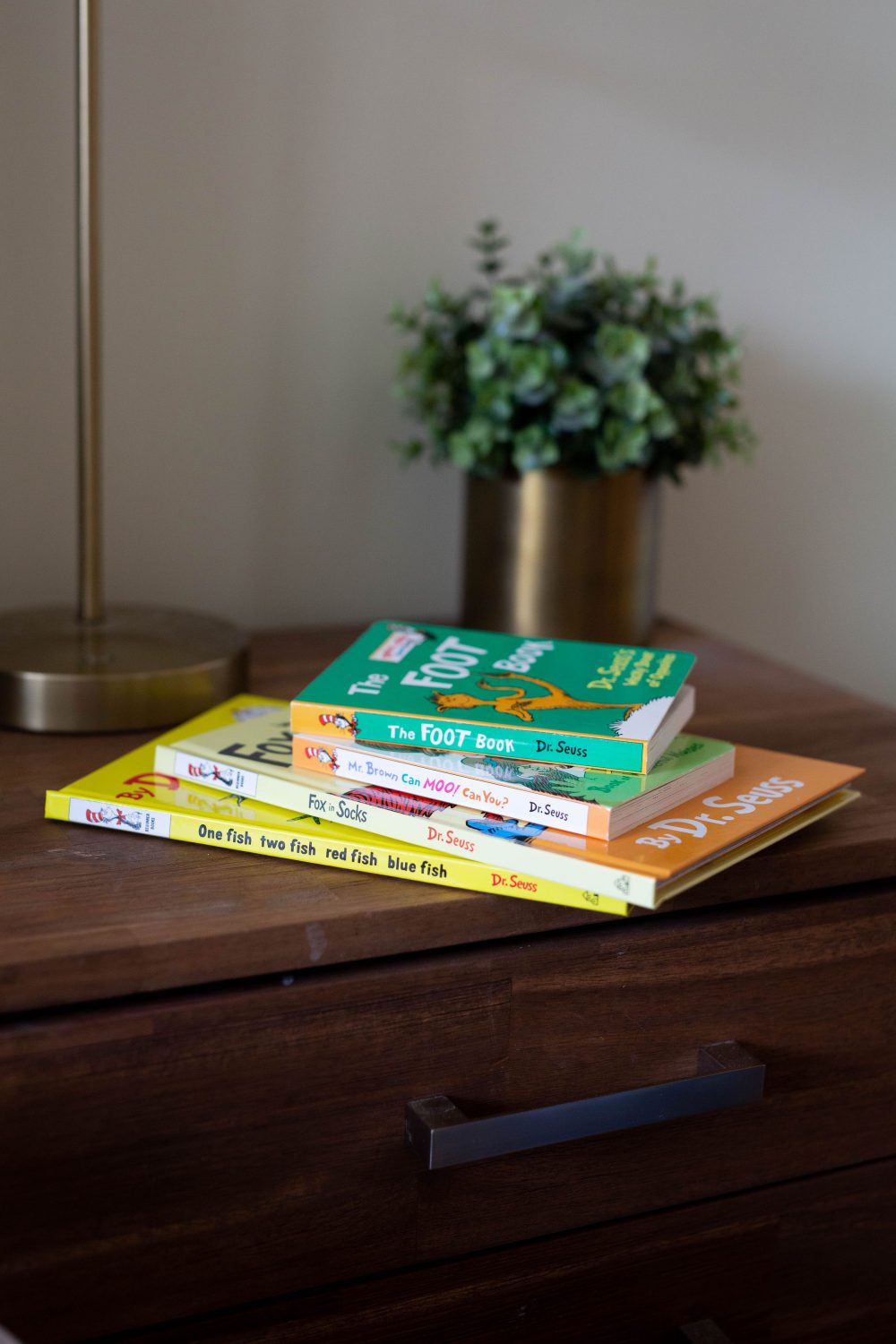 Photos by Heather Mildenstein